Dictionary

Contemporary Figuration

An increased return to a concrete figurative concept of art can be observed in the art of the 1990s. This phenomenon included, first and foremost, painting, even though drawing, sculpture and new media were also affected.
The phenomenon of contemporary figuration is multifaceted. On the one hand, it is about the artists' examination of space, landscapes and objects arranged in still lives. On the other hand, the artists turned to a depiction of the human figure and the human body, their focus was on both the analysis of human relations, questions regarding identity and role concepts as well as on different physical images in the face of subjective perception of the body. This obviously shows that the artists had a clear fancy for classical genres that had been established over centuries.
The broad spectrum of artistic approaches and stylistic marks is noteworthy, going from photo realistic meticulousness (Terry Rodgers) over painting (Jenny Saville) all the way to the gestural concept of Maria Lassnig.
Within the movement of contemporary figuration since the 1990s, a number of sub-tendencies can be observed, such as the Neue Leipziger Schule (New Leipzig School), the Norddeutsche Realisten (North German Realists) or Stuckism, Massurrealism, Lowbrow Art and Toyism.
Among the most relevant artists, whose works show topics and expressions of contemporary figuration, are Hans Aichinger, Tim Eitel, Stephen Conroy, Peter Doig, Marlene Dumas, Slawomir Elsner, Eric Fischl, Eberhard Havekost, Alex Katz, Konrad Klapheck, Neo Rauch, Cornelia Schleime, Leif Trenkler, Cornelius Völker and Matthias Weischer.

+
Sold lots for Figurative Painting (70s - contemporary) Top 100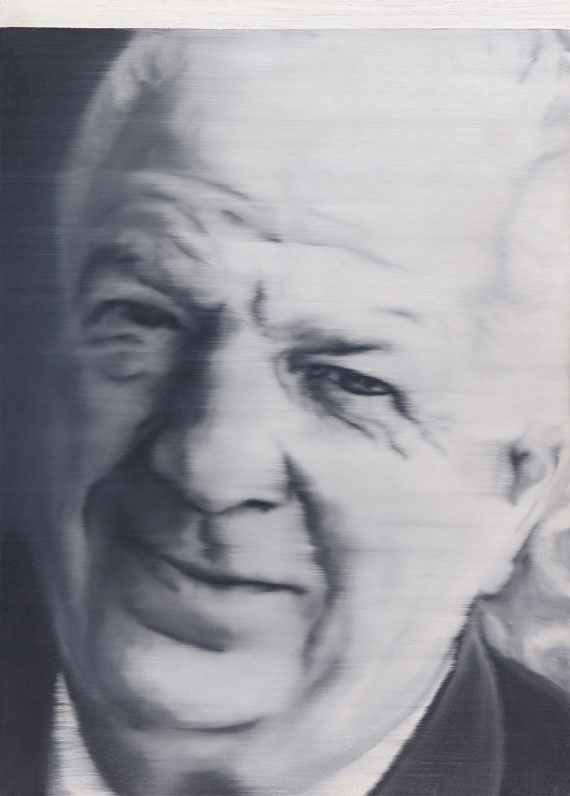 Gerhard Richter

Offers for Figurative Painting (70s - contemporary)