Buying Art - it´s so easy to buy Art at Ketterer Kunst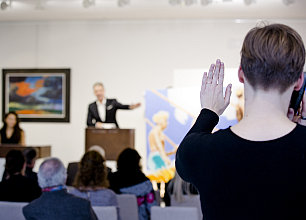 Auctions (Saleroom)
Our auctions offer an unequaled experience. Feel the tension rise once the object is called up, sense the nail-biting uncertainty of the bidding battle and witness the triumph when the gavel goes down.

We offer a broad range of high-class works by international artists of 19th Century Art, Modern Art, Post War and Contemporary Art.

What buyers particularly value is our expertise and the effort we put into the artworks´ description, as well as a smooth service that makes buying art a real pleasure. If you can´t be part of the action in the saleroom, you may also submit an absentee bid, which will only be exhausted as competing bids require. Naturally, you may also bid over the phone or the internet.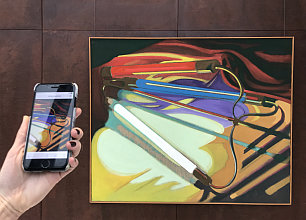 Ketterer Internet Auctions (Online only)
Apart from our live auctions we also provide the opportunity to bid in internet auction. All works offered here have also been thoroughly scrutinized.

Online Auctions at Ketterer Kunst always start on the 15th of month at 3 pm and end on the 15th of the following month at 3 pm. Our auctions in which all lots are sold with a calling price of 100 euro are very popular! Participation is completely risk-free, as we off a return option.

The perfect choice for all those who don´t want to wait until the next live auction: Our internet auctions offer interesting artworks around the clock that just wait for your bid. Starting at 3 pm on the 15th of every month
+

current offer
+

more information: how to bid in an online only auction
Your Advantages
Safe and easy:
Bid from the comfort of your home or when on the road.

Target search or just browsing:
Detailed information and photos from many perspectives give you the full picture of the objects on offer.

Automatic bidding:
There is no need to be online all the time - just place a maximum bid and your bid will be raised automatically once someone else bids against you.

Private Sales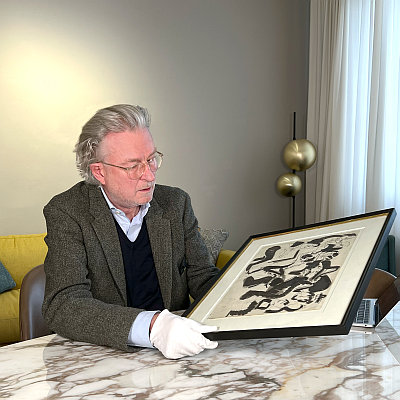 Sell and buy art in Private Sales
You can sell and buy art from us at any time – even outside the auctions.
If you are looking for a discreet transaction, we are just the right contact. With our global network of collectors we can fetch the maximum price for your work. We present it to select private and institutional potential buyers at a previously agreed price. If you are looking for public reach, we offer you a marketing through our homepage to address collectors worldwide, just like in an auction. Just get in touch with us, because every work of art is just as unique as its sale.
Please contact us for a personal offer:
Dr. Mario von Lüttichau
phone: +49 89 55 244 130
privatesale@kettererkunst.de
Our service for your collection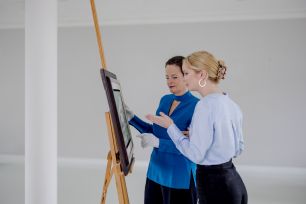 Starting your art collection
You plan to start an art collection that meets your personal preferences?
Make use of our collection consulting service and benefit from our individual and custom-made support for this exciting project. We do not just recommend art objects that may suit your taste, we also suggest works from artists that we feel will stand their ground on the art market in the future. This way your collection is also a reasonable investment. Benefit from our market knowledge and our global network. In a first talk we will analyze your personal interests and individual plans, and outline our strategy.
Payment and Invoicing
Your first consulting talk is entirely free and non-binding. If you acquire artworks from Ketterer Kunst you will only be charged the standard auction fees. In case artworks are bought from other houses, we will agree on respective commissions.
+

contact collection consulting
Course of action for your art collection
Based on a first talk, we will prepare an analysis and an offer outlining a well-founded strategy for your collection:
Identification of the suitable field of interest on the basis of your personal preferences
Recommendation of art objects for which we see strong potential for a rise in value
Determining an initial budget
If possible, defining a regular budget for a continuous development of your collection
Acquisitions for your collection
Regular overview of latest art market developments from a financial perspective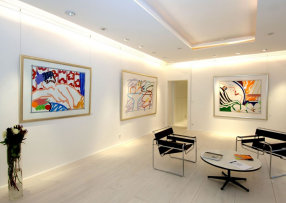 Individual consulting for your corporate collection
Your company is in possession of an art collection and you think about possible changes?
There are many good reasons why a corporate collection should be adapted to meet the company's latest development. In an ideal case a collection reflects corporate identity, takes the respective business sector as well as the product portfolio and the regional or international business areas into account. This general set-up can be affected by, for instance, a reorganization of the company, new heads at the management level, expansions and new business segments, but also by an altered regional disposition. If these changes apply, it is recommendable to revise the corporate collection and to adapt it, both in terms of range and value.
Ketterer Kunst helps you redirecting your corporate collection.
In order to express the character of your company, we can outline the potential directions your collection can take in a first free and non-binding consulting talk. Based on this talk, we will prepare an individual offer that allows for your corporate collection's needs:
Payment and Invoicing
Our first consulting talk is absolutely free and non-binding. As part of the following expert advice (analysis and valuation of your corporate collection, outlining potential strategies and their respective implementation) we will prepare a custom-made offer.
+

contact us
Course of action for corporate collection consulting
We identify the value of your collection
We analyze your corporate collection from an art-historical perspective
Based on this well-founded analysis, we will outline the perfect strategy that suits your company best
Based on the appointed strategy, we will sharpen the profile of your corporate collection through sales and acquisitions
We take care of a representative presentation of your artworks at your business premises
Offers Classics of the 20th Century