Dictionary

Poetism

Poetism developed in Czechoslovakia and had effects on both literature and visual arts. The roots of this vanguard movement can be traced back to the early 1920s and are therefore close to French Surrealism, both in terms of time and with regards to contents. At the same time the influence of earlier vanguard movements, such as the Prague artists' group "Skupina vıtvarnıch umelcu", among whose members was the sculptor Otto Gutfreund, must be mentioned as it was decisive for the movement's program.
The most influential group associated with Poetism was the group "Devetsil", founded in 1920, with members such as Vítezslav Nezval, Jaroslav Seifert, Karel Teige, Vladislav Vancura and Adolf Hoffmeister. Origin and effect of Poetism and "Devetsil" can not be explained without taking their alternating impacts into account.
It was the intention of Poetism to capture all aspects of the world in a lyrical and poetical way and to implement these impressions in both literature and visual arts, whereas the artists wanted to overcome borders between the genres.
The misunderstandings between Poetism and the Communist Party increased as of the 1930s, so that the movement began to gradually break apart around 1937/38. However, its effects could still be observed up into the late 1950s.
+
Sold lots Top 100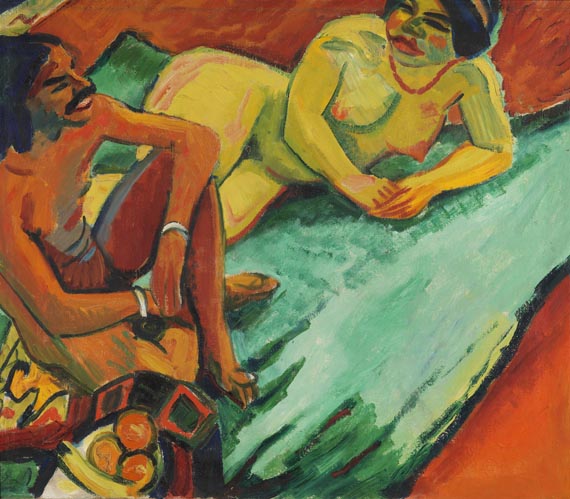 Hermann Max Pechstein