Dictionary

Fantastic Realism

The avant-garde after the second world war put an emphasis on abstraction, but it also took on and continued tendencies of Modernism. In this context, Fantastic Realism can be located especially in Germany and Austria. Despised as epigonal kitsch for a long time, it has not been long since it was awarded with more acknowledgement.
The term, shaped by the Austrian art critic Johann Muschik in the 1950s, initially referred to a group of Viennese artists (Vienna School of Fantastic Realism). An exhibition in the Vienna Belvedere in 1959/60 made for a wider publicity of the phenomenon, which would now also spread beyond Vienna city limits.
The stylistic roots of Fantastic Realism can be found particularly in Surrealism and Magic Realism and go back even further, for example to late medieval masters such as Hieronymus Bosch or Grünewald. However, the basic closeness to Surrealism confronted a different concept of art. While Surrealism and its concept of "Automatism" propagated a purely intuitive approach to art, the artists of Fantastic Realism were in favor of a goal-oriented and thoroughly considered process of creation.
The art of Fantastic Realism is characterized by a subtle composition of grotesque figurative motifs with a mannerist notion, the fantastic images also have certain erotic tendencies. The subjects of Fantastic Realism are taken from the Old Testament and the Apocalypse, but also from dream visions and mythology.
Besides members of the Vienna School of Fantastic Realism, other representatives are painters and graphic artists such as Hans Bellmer (1902-75), Horst Janssen (1929-95) and Paul Wunderlich (born in 1927).
+
Sold lots Top 100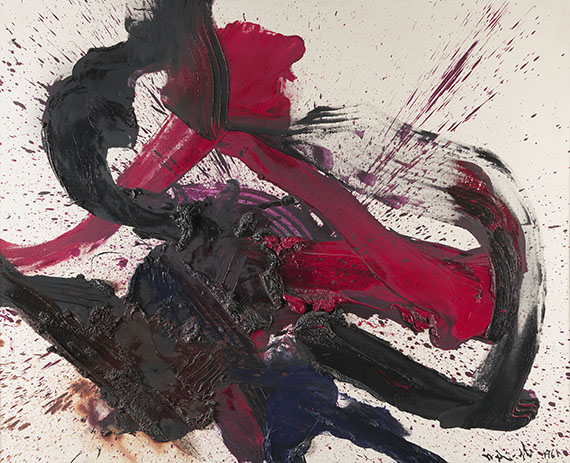 Kazuo Shiraga