Dictionary

Munich School

The so-called Munich school of painting developed under King Ludwig I. (reign 1825-48) in Munich, whose fame as one of the leading schools in Germany lasted on into the 20th century. It was Ludwig I. who initiated the construction of the "Neue Pinakothek" in Munich, in order to have a place suitable for the presentation and storage of contemporary art.
The painter Carl Theodor von Piloty (1826-86) is regarded as the main representative of historical painting. He specialized in the depiction of tragically-dramatic events. Piloty taught at the Munich Academy as of 1856 and was director from 1874 to 1886. Among Piloty's students were Hans Makart, Alexander von Liezen-Mayer and Heinrich Lossow, as well as the genre painters Nikolaus Gysis, Eduard von Grützner, whose favourite subjects were the drinking friars, and Franz von Defregger, who became successful with his Bavarian landscape scenes.
Other landscape painters were Joseph Wenglein, Adolf Heinrich Lier and Eduard Schleich the Elder. Both latter are regarded as masters of the atmospheric "intimate landscape". Anton Doll and Friedrich Eibner were masters of city views with a great love for the detail. Robert Eberle and Heinrich von Zügel were both painters of animals.
Other important representatives were Franz von Lenbach, Wilhelm von Diez, Hugo Kauffmann, Carl Spitzweg and Wilhelm Leibl, around whom there was a new circle of artists the "Leibl-Kreis" (Leibl Circle) with, among others, Wilhelm Trübner and Carl Schuch.
Both artists and their works of the Munich school of painting had a lasting impact on successive painters, for instance on representatives of German Impressionism, such as Lovis Corinth, Max Slevogt and Fritz von Uhde.
+
Sold lots for School of Munich Top 100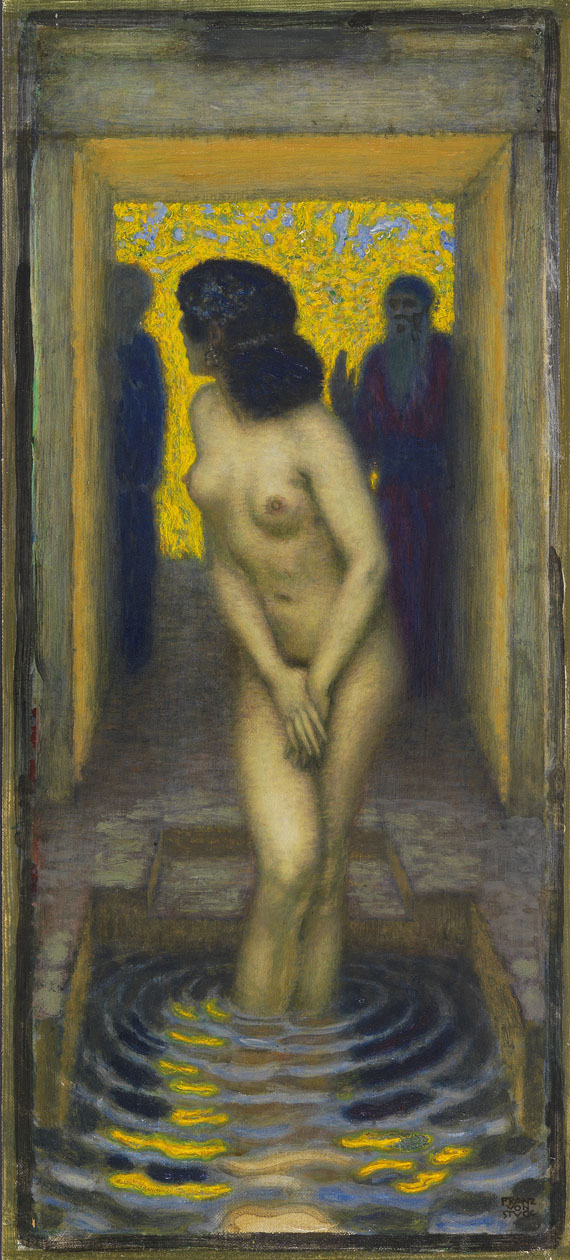 Franz von Stuck