Dictionary

Investing in Art
The appeal of investing in art is owed to the direct contact with fascinating and excellent artworks, as well as the fact that the art market is and will remain one of the most stable markets with potential for astounding return on investment rates. The Munich auction house Ketterer Kunst counts among the most successful auction houses on the art market. Owed to its long experience and the successful strategy of making attractive estimate prices, the professional and elaborate presentation of the works offered for sale in the auctions,
+
top results and auction records
are realized time and again. This is made possible by a constant supply of select and first-class artworks, especially from Modern-, Post War- and Contemporary Art, which impress both art lovers, as well as art investors. Ketterer Kunst offers its clients and consignors perfect service and reliability and is at your side as a partner with art market expertise for long-term investments in art. The time to invest in art has hardly ever been as favorable as it is today. Our art
+
experts and representatives
all over Germany are at your disposal for personal contact.
+
Sold lots top 100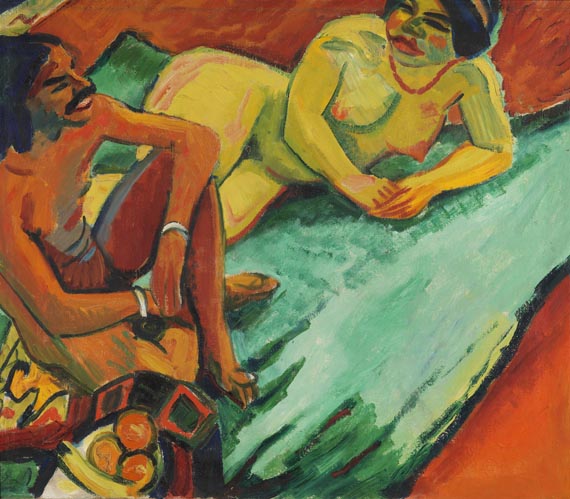 Hermann Max Pechstein