Dictionary

Group BLOK

BLOK played a central role within the Polish Constructivist avant-garde. The group, founded in 1924, were behind the central theoretical positions of the movement.
The group came together following an exhibition of young Polish artists, including Karol Krynski, Witold Kajruksztis and Maria Puciatycka. Their work was heterogeneous, and their aim was to create a new art from diverse contemporary artistic styles including Cubism, Futurism, Suprematism and most importantly, Constructivism, which always remained its key influence, as expressed by Wladyslaw Strzeminski in the BLOK programme. Functionality, logic, technology, and clarity were some of the principles embraced by the group.
According to the members of BLOK, the artistic process should be uncoupled from creative inspiration, and seen as being analogous to the job of an engineer, as technical production. This kind of artistic production should also have a relevance to society. BLOK underlined these forward-looking, technology-orientated demands in its first meeting, which was held in a car dealership.
Other members of BLOK included Henryk Berlewi, Jan Golus, Katarzyna Kobro, Henryk Stazewski and Mieczyslaw Szczuka, who primarily executed sculpture, painting, and graphics. Content-related differences led to the group's dissolution in 1926.

+
Sold lots Top 100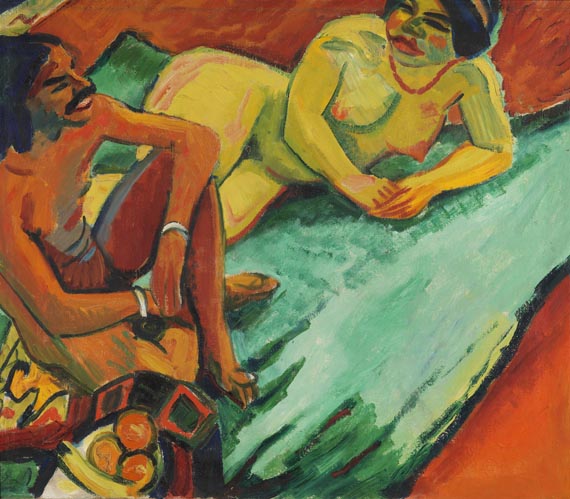 Hermann Max Pechstein