Anniversary Auction: Spectacular Rediscovery after more than 100 years
Kandinsky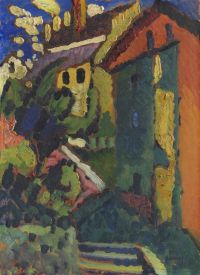 Vassily Kandinsky
Treppe zum Schloss (Murnau), 1909
44.9 x 33 cm / 17.6 x 12.9 inches
€ 1,500,000-2,500,000
Munich, April 23, 2019 (KK) -

Vassily Kandinsky's work "Treppe zum Schloss (Murnau)" is particularly special for several aspects: The rediscovered painting with a seminal art-historic significance and an impressive provenance will be called up in the auction on occasion of the

65th Anniversary of Ketterer Kunst

in Munich on

June 7 and 8

. It is very likely to turn out the sensation of the year.

While similar works have realized results in the double-digit millions in international auctions, a comparable masterpiece from the artist's best Murnau days has never been offered in a German auction at all.

Indeed, Vassily Kandinsky's bright painting dated 1909 is a fantastic rediscovery, as it had not been on display since the last exhibition in September 1916 at the acclaimed Berlin gallery "Der Sturm". Up until a short while ago its whereabouts had been unknown in the professional art world and experts like the authors of the catalog raisonné from 1982 had no idea where the view of the Murnau Castle was.

By now it has become clear that this exceptional document from Vassily Kandinsky's expressive early period of creation was in Amsterdam in 1919 where it was part of the collection of the Swiss-Belgian-French avant-garde musician Arthur Pétronio. Another fascinating aspect of its provenance history is the ownership of the Dutch journalist and art- and music-critic Paul F. Sanders since around 1930.

The painting presumably survived World War II as it appears to have been safely stored as part of the Collection Sanders at the Stedelijk Museum in Amsterdam, owing to the good personal contact between the collector and Willem Sandberg, curator and later director of the Amsterdam museum. In those years he helped many Jewish collectors to hide their pieces of art from the Nazis. After the end of the war the famous staircase scene made its way to America in 1946, when Paul F. Sanders emigrated to New York as foreign correspondent of the well-known daily paper "Het Parool", which was founded as part of the Dutch resistance during the war. Since the death of the acknowledged journalist in 1986 the masterpiece has been in possession of his descendants.

They probably also value the work for its art-historic significance. "Treppe zum Schloss (Murnau)" marks the transition from Expressionism to abstract painting both with regards to Kandinsky's exceptional artistic creation in particular, as well as in terms of the development of Modern Art in general. The oil painting was made during Kandinsky's second stay at Murnau with his partner and artist colleague Gabriele Münter. Dissolving forms and a free and explosive play of colors that dominates the composition already suggests the art-historically decisive process and the artist's path to abstraction.

Another exciting aspect of the work is the fact that Vassily Kandinsky's synesthetic concept had major influence on the development of modernist avant-garde music and vice versa. In this context it is striking that the painting "Treppe zum Schloss (Murnau)" called the collections of two musicians its home.

Next to this remarkable piece by Vassily Kandinsky, the Anniversary Auction has a great number of likewise exciting works from the sections of Classics of the 20th Century and Contemporary Art to offer. Among them we find big names such as Pierre

Alechinsky

, Willi

Baumeister

,John

Chamberlain

, Tony

Cragg

, Otto

Dix

, Wojciech

Fangor

, Günter

Fruhtrunk

, Gotthard

Graubner

, Erich

Heckel

, Werner

Heldt

, Alexej von

Jawlensky

, Anselm

Kiefer

, Ernst Ludwig

Kirchner

, El

Lissitzky

, August

Macke

, Franz

Marc

, Gabriele

Münter

, Ernst Wilhelm

Nay

, Emil

Nolde

, Christian

Rohlfs

, Daniel

Richter

, Gerhard

Richter

, Karl

Schmidt-Rottluff

, Cy

Twombly

, Günther

Uecker

, Andy

Warhol

and Herbert

Zangs

, to name but a few.
Previews
02-04 May Galerie Schwind/Tristan Lorenz Fahrgasse 17, 60311 Frankfurt*
07-09 May Fabian & Claude Walter Galerie Rämistrasse 18, 8001 Zurich*, CH
13/14 May Ketterer Kunst Holstenwall 5, 20355 Hamburg*
17-20 May Ketterer Kunst Malkastenstr. 11, 40211 Düsseldorf*
24-30 May Ketterer Kunst Fasanenstr. 70, 10719 Berlin*
01-07 June Ketterer Kunst Joseph-Wild-Str. 18, 81829 Munich**
* selected works ** all works

Auction in Munich
07 June Limited Editions * Evening Sale *
08 June Modern Classics * Post War Art * Contemporary Art * Young Collectors *


The family company Ketterer Kunst (www.kettererkunst.com and www.ketterer-internet-auctions.com), with headquarters in Munich and branches in Hamburg, Duesseldorf, Berlin and the USA, was founded in 1954. It is one of the leading European houses for auctions of Fine Art from the 19th to the 21st Century and Rare Books. The latest art market review for Fine Art 2018, compiled by artprice.com, ranks Ketterer Kunst on place 16 in the global TOP 100. The auctioneer's clientele predominantly consists of international collectors, art dealers, curators and museums.
| Press inquiries: | Client inquiries: |
| --- | --- |
| Ketterer Kunst | Ketterer Kunst |
| Joseph-Wild-Str. 18 | Joseph-Wild-Str. 18 |
| 81829 Munich | 81829 Munich |
| Michaela Derra M.A. | |
| phone: +49-(0)89-55244-152 | phone: +49-(0)552440 |
| fax: +49-(0)89-55244-177 | fax: +49-(0)89-55244-177 |
| e-mail: m.derra@kettererkunst.de | e-mail: infomuenchen@kettererkunst.de |
Contact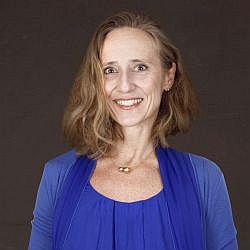 Michaela Derra, M.A.
Ketterer Kunst GmbH & Co. KG
z. Hd. Michaela Derra
Joseph-Wild-Str. 18
81829 Munich
Tel.: +49 89 55 244 152
m.derra@kettererkunst.de
Archiv