Daniel Richter in the Ketterer Kunst Anniversary Auction
To die for
Daniel Richter
Alles ohne Nichts, oil on canvas, 2006/07
230 x 320 cm / 90.5 x 125.9 inches
€ 250,000-350,000
Munich, May 8, 2019 (KK) -

Never before has a main work by Germany's hippest super star in the international art scene been offered on the continental auction market. Daniel Richter's "Alles ohne Nichts" from the very important time between 2004 and 2008 is a monumental and connoted masterpiece, which reflects the artist's great sense of humor. On occasion of the

65th Anniversary

of Ketterer Kunst, the spectacular work with its notable museum history will be called up in the Evening Sale in Munich on

June 7

.

Even though this fascinating masterpiece by

Daniel Richter

is just around a decade old, it already looks back at an impressive exhibition history with stops in the world's most renowned institutions. Apart from shows at the Kunsthalle Hamburg, the Gemeentemuseum in The Hague and the CAC Málaga Centro de Arte, it also was featured in exhibitions at the Camden Arts Centre, London and the Louisiana Museum of Modern Art, Humlebćk.

The artist, who has a liking for reflecting art history with his motifs and techniques, always creates likewise politically connoted works, even if he always puts this aspect into the perspective of his general interest in social interactions.

In "Alles ohne Nichts" the Berlin-based artist alludes to the color plate theme of Gerhard Richter's stained-glass windows for the Cologne Cathedral, which were unveiled in 2007. After Daniel Richter's painting "Ferbenlaare" from 2005, this is the second piece of art referencing his namesake. As a representative of a new generation of artist's, he virtually uses the color plates from his established fellow artist as a reference point from the old days, making them the background for his work. It's a statement showing how young artist's at the beginning of the new millennium feel about the artistic heritage and how big their steps into the future are.

Besides these aspects with regards to content, there are, of course, formal points that are of great relevance, too. In his pictures Daniel Richter clearly avows himself to color and composition, as both play a key role for the optical effect and the work's overall statement. By creating strong tension he stages the contrast between the serially arranged color fields in the background and the striking figurative elements of the bird, Death and a kind of angel figure in front. He even made this unusual work the final picture in his long sold-out monograph "Die Palette 1995–2007".

The depiction offers a wide range of potential interpretations, which all will eventually include the classic "Vanitas" theme at some point. With a great deal of humor Daniel Richter lets Death, a figure charged with strong symbolic meaning, jump on the bright blue feathered angel type of figure on a base, while a black bird has to carry an hourglass, the attribute of Death. What makes this painting so special is Richter's poised handling of expressive colors and forms, as well as his characteristic choice of theme that he takes to an extreme point of culmination.

The estimateprice for this monumental work in a size of 2.3 x 3.2 meters is at € 250,000-350,000. It will be shown exclusively before the auction in Berlin from May 24 to May 30 and at Ketterer Kusnt in Munich from June 02 to June 07.

Next to classics from artists such as Vassily

Kandinsky

, Gerhard

Richter

, Günther

Uecker

and Andy

Warhol

(see separate press releases) other exciting works in the auction come from popular contemporaries like Jonas

Burgert

, André

Butzer

, Katharina

Grosse

, Anish

Kapoor

, Karin

Kneffel

, Dirk

Skreber

, Leon

Tarasewicz

.
Auction in Munich
07 June Limited Editions * Evening Sale *
08 June Young Collectors * Modern Art * Post War * Contemporary Art
The family company Ketterer Kunst (www.kettererkunst.com and www.ketterer-internet-auctions.com), with headquarters in Munich and branches in Hamburg, Duesseldorf, Berlin and the USA, was founded in 1954. It is one of the leading European houses for auctions of Fine Art from the 19th to the 21st Century and Rare Books. The latest art market review for Fine Art 2018, compiled by artprice.com, ranks Ketterer Kunst on place 16 in the global TOP 100. The auctioneer's clientele predominantly consists of international collectors, art dealers, curators and museums.
| Press inquiries: | Client inquiries: |
| --- | --- |
| Ketterer Kunst | Ketterer Kunst |
| Joseph-Wild-Str. 18 | Joseph-Wild-Str. 18 |
| 81829 Munich | 81829 Munich |
| Michaela Derra M.A. | |
| phone: +49-(0)89-55244-152 | phone: +49-(0)552440 |
| fax: +49-(0)89-55244-177 | fax: +49-(0)89-55244-177 |
| e-mail: m.derra@kettererkunst.de | e-mail: infomuenchen@kettererkunst.de |
Contact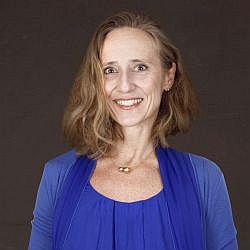 Michaela Derra, M.A.
Ketterer Kunst GmbH & Co. KG
z. Hd. Michaela Derra
Joseph-Wild-Str. 18
81829 Munich
Tel.: +49 89 55 244 152
m.derra@kettererkunst.de
Archiv