Auction 482, Rare Books, Manuscripts, Autographs, Decorative Prints
Spring Awakening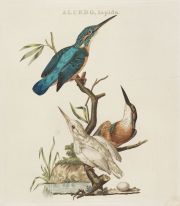 Cornelius Nozeman
Nederlandsche vogelen, 1770-1829
Estimate price: € 30,000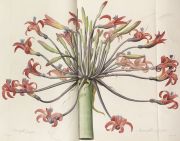 Georges Louis Buffon
Histoire naturelle des oiseaux 1765-1783
Estimate price: € 30,000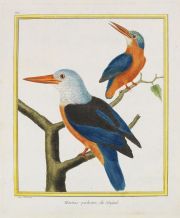 Georges Louis Buffon
Histoire naturelle des oiseaux 1765-1783
Estimate price: € 30,000
Hamburg, February 13, 2019 (kk) -

"Les liliacées", the eight-volume-strong masterpiece by Joseph Redouté, leads a range of exciting works on natural history that will be called up in Ketterer Kunst's

Rare Books

in Hamburg on May 27. The estimate for the great work about plants by the Flemish 'Flower Raphael' is at € 120,000.

FLOWERY: The well-preserved copy of

Pierre-Joseph Redouté

's "Les liliacées" from the renowned collection of the bibliophile Otto Schäfer was made at the peak of his creative power. It is the most comprehensive example of his famous works on plants, and made substantial contributions to the reputation of one of the most important flower painters of all time. The then French interior minister Jean-Antoine Chaptal ordered 80 from a total of 280 copies from the edition with the intention to give them to the major dignitaries, scientists and libraries in Europe at that time. Napoleon also had a large number of copies reserved through his foreign secretary Talleyrand.

GAUDY: Two lavishly illustrated ornithological books are expected to raise € 30,000 each. The monumental five-volume-strong work from

Cornelius Nozeman

about "Nederlandsche vogelen" was made between 1770 and 1829. This first edition of the first comprehensive monography on Dutch birds is the most significant and most splendid work of its kind. With a total of 250 unbound and broad-margined copper plates in a remarkably neatly executed contemporary artist coloring, this complete copy is of tremendous rarity. The famous natural history of birds by

Georges Louis Buffon

also comprises several illustrations of butterflies, which complement the around 1000 thoroughly colored plates with birds in his unbound edition of "Histoire naturelle des oiseaux", published in Paris between 1765 and 1783.

POWERFUL:

Karl Schmidt-Rottluff

's work "Series of 9 Woodcuts" from around 1918 is not only a formidable portfolio by the famous member of the 'Brücke' artist group, but also a very rare complete set of Schmidt-Rottluff's original woodcuts which count among the absolute highlights in the print oeuvre of the acclaimed Expressionist. It has been estimated at € 30,000.

REVOLUTIONARY: Very few books had such direct impact on world affairs as it was the case with "Das Kapital" by

Karl Marx

. The so-called Bible of Scientific Socialism is represented here in first edition of the first volume (estimate: € 30,000), and is the only volume released during Karl Marx's lifetime. It was not until after his death that Friedrich Engels compiled two more volumes from his manuscripts.

GOTHIC: Estimated at € 15,000, the

Breviarium Romanum

from the print-shop of Nicolas Jenson is one of his very few print-works in Gothic type. At the same time this very rare Editio princeps is an absolute de-luxe print on parchment in red and black. Initials in sheet gold and bright colors top this typographic masterpiece off. Just a very few de-luxe copies were printed on parchment, illuminated in contemporary manuscript, and given to members of the nobility, ambassadors and church dignitaries.

FANTASTIC: The influential novel "Hypnerotomachia Poliphili" by

Francesco Colonna

describes the dream of Poliphilo strolling through an ideal garden on the love island of Kythira on his quest for his beloved Polia, and his encounters with all kinds of mysterious figures in strange places. The first edition of the famous illustrated Italian Renaissance book, at the same time a highlight of Aldus Manutius' printing art, is a milestone in the history of printing, and is admired up until, especially for its unusual modern appeal. The estimate for this sought-after work is at € 15,000.

CONTEMPLATIVE: With the

Latin Book of Hours

for the use of Rome, made in Flanders at around 1460, a well-preserved Livre d'Heures with six large miniatures from the region around Bruges will be called up. It is illuminated with neatly executed miniatures by a book painter from the surroundings of Willem Vrelant and has been estimated ta € 12,000.

DIVERSE: The autographed manuscript of poems by

Hermann Hesse

is both poetic and pictorial. Made in Montagnola around 1950. His "Zwölf Gedichte" are illustrated with 12 pen drawings with watercolors. They are an impressive document of the great versatility the painting poet possessed and will enter the race with an estimate of € 12,000.

FINALLY: The range of offerings is completed by

Friedrich Nietzsche

's "Also sprach Zarathustra" (estimate: € 4,000) in a splendid binding by Otto Dorfner and the first edition of the anthology "Betrachtung" (estimate: € 5.000), the first book ever published by

Franz Kafka

, and the artist book "À la santé du serpent" by

René Char

with an original lithograph from

Joan Miró

in a very rare de-luxe edition of just three copies (estimate: € 6,000).
Preview
Wed-Fri May 15-17
Mon-Fri May 20-24
Sunday, May 26, by appointment
Ketterer Kunst Holstenwall 5, 20355 Hamburg
Auction
May 27 Ketterer Kunst Holstenwall 5, 20355 Hamburg


The family company Ketterer Kunst (www.kettererkunst.com and www.ketterer-internet-auctions.com), with headquarters in Munich and branches in Hamburg, Duesseldorf, Berlin and the USA, was founded in 1954. It is one of the leading European houses for auctions of Fine Art from the 19th to the 21st Century and Rare Books. The latest art market review for Fine Art 2018, compiled by artprice.com, ranks Ketterer Kunst on place 16 in the global TOP 100. The auctioneer's clientele predominantly consists of international collectors, art dealers, curators and museums.

| Press Contact: | Rare Books Department: |
| --- | --- |
| Ketterer Kunst | Ketterer Kunst |
| Joseph-Wild-Str. 18 | Holstenwall 5 |
| 81829 Munich | 20355 Hamburg |
| Michaela Derra M.A. | Christoph Calaminus / Christian Höflich |
| phone: +49-(0)89-55244-152 | phone: +49-(0)40-374961-11 /-20 |
| fax: +49-(0)89-55244-177 | fax: +49-(0)40-374961-66 |
| email: m.derra@kettererkunst.de | email: infohamburg@kettererkunst.de |
Contact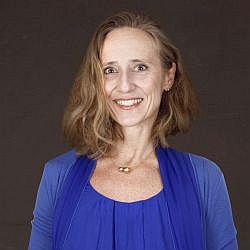 Michaela Derra, M.A.
Ketterer Kunst GmbH & Co. KG
z. Hd. Michaela Derra
Joseph-Wild-Str. 18
81829 Munich
Tel.: +49 89 55 244 152
m.derra@kettererkunst.de
Archiv