No. 1 in Germany - In the Top 20 World-Wide
Ketterer Kunst - World Class!
Munich, February 8, 2019 (kk) – In 2018 Ketterer Kunst made place 16 on the ranking of the world's top-selling fine art auction houses. In comparison with the previous year, the leading German auctioneer moved up by five places.

"It's great to see us as a German and European auction house so far up on the world ranking. I am very excited about this achievement and the manifestation of this position in such a short time," says Robert Ketterer, auctioneer and owner of Ketterer Kunst.

After 2017, the internationally active auction house with a strong focus on German Art is the best German auction house for 19th to 21st Century Fine Art in 2018 again. At the same time the owner-managed family enterprise moved up in the European ranking by one place, from place 10 in 2017 to place 9 the following year. In a comparison of Continental European auction houses it even jumped from rank 6 to 5**.

What is especially remarkable about this success is the fact that Ketterer Kunst realized its excellent position for 2018 with only 1825 lot numbers, while the average object total at other European auction houses occupying places 1 to 8 was at 4513 lots - more than twice as many.**

In terms of the average sales price per object, Ketterer Kunst would even move up by two places in a European comparison. Robert Ketterer comments: "This result confirms our strategy as a 'boutique auction house' with a strong focus on quality instead of on quantity."

For 2018 the house's high standards are not only reflected in three results in the millions but also a total of 96 prices that crossed the € 100,000 line, as well as more than a dozen new auction world records and scores of impressive price increases.

The family company Ketterer Kunst (www.kettererkunst.com and www.ketterer-internet-auctions.com), with headquarters in Munich and branches in Hamburg, Duesseldorf, Berlin and the USA, was founded in 1954. It is one of the leading European houses for auctions of Fine Art from the 19th to the 21st Century and Rare Books. The latest art market review for Fine Art 2018, compiled by artprice.com, ranks Ketterer Kunst on place 16 in the global TOP 100. The auctioneer's clientele predominantly consists of international collectors, art dealers, curators and museums

* Source: 2018 balance of the online databank Artprice, www.artprice.com
** Source: artnet Analytics Auction House Analysis in Europe / Continental Europe / Germany from 10 January 2019


| Press inquiries: | Client inquiries: |
| --- | --- |
| Ketterer Kunst | Ketterer Kunst |
| Joseph-Wild-Str. 18 | Joseph-Wild-Str. 18 |
| 81829 Munich | 81829 Munich |
| Michaela Derra M.A. | |
| phone: +49-(0)89-55244-152 | phone: +49-(0)552440 |
| fax: +49-(0)89-55244-177 | fax: +49-(0)89-55244-177 |
| e-mail: m.derra@kettererkunst.de | e-mail: infomuenchen@kettererkunst.de |
Contact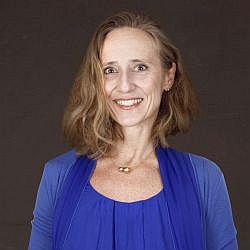 Michaela Derra, M.A.
Ketterer Kunst GmbH & Co. KG
z. Hd. Michaela Derra
Joseph-Wild-Str. 18
81829 Munich
Tel.: +49 89 55 244 152
m.derra@kettererkunst.de
Archiv