Classics of the 20th Century & Ketterer Contemporary
Best German Auction of the Year

Auctioneer Robert Ketterer selling Emil Nolde's "Herbstlandschaft, Friesland" for the top result of nearly € 1.7 million*
Munich, December 10, 2018 (KK) - Excellent results and happy clients - that's the upshot of the autumn auctions that grossed a total of more than € 26.8 million* for Ketterer Kunst. That's the highest autumn auction result ever. With a total of 49 works that either reached or excelled the € 100,000 line, the December auction was also the best sale in Germany in 2018. Emil Nolde, Gerhard Richter and Günther Uecker realized prices in seven-digit realms while a work by Konrad Klapheck even set a new world record.

Top 5


€ 1,687,500* calling price: € 1,200,000
Lot 822: Emil Nolde - Herbstwolken, Friesland

€ 1,462,500* calling price: € 550,000
Lot 830: Günther Uecker - Zärtlicher Garten

€ 1,000,000* calling price: € 800,000
Lot 809: Gerhard Richter - Portrait Schniewind

€ 937,500* calling price: € 380,000
Lot 857: August Macke - Begrüssung (Thunersee)

€ 662,500* calling price: € 280,000
Lot 854: Georg Baselitz - Mäanderlied …



Following the great season kick-off with "19th Century Art" and "Rare Books" with total proceeds of around € 3.3 million*, the sale of "20th Century Classics" and "Contemporary Art" from December 6 to 8 grossed more than € 23.5 million* and made for a sensational season finale.

Auctioneer and company owner Robert Ketterer sums up: "These figures even topped the great level we reached last year and make sure that we consolidated our position as leader on the German market for 20th Century Art and lately also for 19th Century Art". He continues: "I am particularly happy that we were able to prove our expertise for works by artists with close ties to Germany, as among others the great results for Emil Nolde, Gerhard Richter and Günther Uecker deliver proof of".

The catalogs' new conception, which distinguishes between
1. Classics of the 20th Century
2. Contemporary Art

was met with great approval as the sharper profile offers an opportunity to present the works in a more suitable environment:

On 1. Classics of the 20th Century
The undisputed star of the December auction was Emil Nolde's "Herbstwolken, Friesland" (lot 822), which a phone bidder from Russia honored with the remarkable result of € 1,687,500*, standing her grounds against two German collectors that were also bidding over the phone, and who would have loved to call this prominent painting from the Collection Sprengel their own.

The audience applauded when the hammer went down for lot 830 a little later, as Günther Uecker's "Zärtlicher Garten", called up at € 550,000, was particularly sought after. Five phone bidders from Germany, Great Britain, Switzerland and the USA competed for the work from 1964, the year that marked the artist's international breakthrough. Eventually, a collector from Brandenburg and his bid over € 1,462,500* made sure the painting will stay in Germany.

Gerhard Richter's "Porträt Schiewind" (lot 809) also soared to seven-digit heights, however, despite tenacious effort in the saleroom and a Northern German art lover on the phone, the black-and-white photo picture was sold to a Taiwanese art lover on the phone for € 1,000,000*.

In return, "Begrüssung (Thunersee)" (lot 857) by August Macke from 1913, the artist's best period of creation, will go to the German capital from where a collector granted a total price of € 937,500*, making for a result of more than twice the calling price of € 380,000 and relegating nearly half a dozen competitors to places second and beyond.

Place 5 is occupied by Georg Baselitz and his "Mäanderlied (28.VII.91/2.VIII.91)" (lot 854) which was sold to Bavaria for € 662.500* after an exciting neck-to-neck race between two phone bidders from Germany and Austria.

While Erich Heckel's "Badende am Stein" (lot 838) found a new home in an acclaimed Southern German collection of Expressionist Art for € 625,000*, Konrad Klapheck's "Royal" (lot 866) will go to Berlin for a result of € 525,000*, leaving art lovers from all over Germany and an English art trader empty-handed whilst setting a new world record price** for a work by this artist.

Ernst Wilhelm Nay also delivered a remarkable performance, as all four of his works were sold, three of them even with prices in six-figure realms. The array was led by "Schwarze Sternenbahn" (lot 816) which was sold to a Southern German art lover with an exciting collection of Post War Art for € 500,000*.

Next to half a dozen works by Ernst Ludwig Kirchner with very good results in the five-figure realm, the pastel "Selbstporträt mit Gerda (Mann und Sitzende im Atelier)" (lot 834) and the "Haus auf der Staffel" (lot 837) are particularly worthwhile mentioning. While the first was sold to a Northern German private collection for a price of € 500,000* (calling price: € 400,000) the battle for the latter was fought between a number of commissions and ambitious collectors from Germany and Switzerland. Starting with a price of € 180,000 a bidder from Bavaria eventually won the race with a result of € 400,000*.

The sculpture section is led by Wilhelm Lehmbruck's 90 cm tall lifetime bronze "Gebeugter weiblicher Torso" (lot 815) from 1912/13, for which a Hessian collector was willing to pay € 375,000* - or two and a half times the calling price - relegating five phone bidders to places second and beyond.

The following also realized very good results:
Lot
Artist (Technique)
Title
Calling Price
Result
872
Dix (oil)
Gletscher im Engadin
€ 180,000
€ 387,500*
828
Corinth (oil)
Chrysanthemen im Krug
€ 170,000
€ 312,500*
803
Uecker (nails)
Ohne Titel (Feld)
€ 130,000
€ 312,500*
874
Liebermann (oil)
Zwei Reiter in der Alle bei Sakrow
€ 140,000
€ 300,000*
806
Wotruba (bronze)
Marburger Relief-Teil 5
(German Record)**
€ 82,000
€ 172,500*
859
Thek (acrylic)
Wild Irish Rose
(German Record)**
€ 48,000
€ 172,500*
On 2. Contemporary Art
The department of Contemporary Art is led by
Tony Cragg
's shiny dark red bronze "Versus" (lot 727) which a collector from Berlin defended live on-site against other bidders in the saleroom and two phones, eventually making the work sure for himself for a result of € 375,000*.
Imi Knoebel
's "Anima Mundi 41-5" (lot 712) was able to increase its price by more than 100%. The work was sold to a Bavarian collector whose commission easily stopped tough competitors from Germany, Belgium and the USA in the saleroom and on the phones at € 143,750*.
Third place went to lot 741.
Karin Kneffel
's Dalmatian jumped right off the tiled floor and into the arms of a Hessian collector who lifted the work from € 70,000 to € 93,750* over the phone.
The following also realized very good results:
| Lot | Artist (Technique) | Title | Calling Price | Result |
| --- | --- | --- | --- | --- |
| 700 | Bisky (oil) | Es geht voran | € 18,000 | € 77,500* |
| 709 | Trasewicz (oil) | Untitled (Diptych) | € 18,000 | € 67,500* |
| 703 | Balkenhol (wood) | Relief (Mann) | € 39,000 | € 60,000* |
Unsold objects can be acquired in the post auction sale until January 2019. The result list is available by phone on +49-(0)89-552440.

* The result is the hammer price + 25 % commission
** Source: www.artprice.com

The family company Ketterer Kunst (www.kettererkunst.com and www.ketterer-internet-auctions.com), with headquarters in Munich and branches in Hamburg, Duesseldorf, Berlin and the USA, was founded in 1954. It is one of the leading European houses for auctions of Fine Art from the 19th to the 21st Century and Rare Books. The 2017 art market review, compiled by artprice.com, ranks Ketterer Kunst on place 19 in the TOP 100 Fine Art Auction Houses worldwide. The auctioneer's clientele predominantly consists of international collectors, art dealers, curators and museums.


| Press inquiries: | Client inquiries: |
| --- | --- |
| Ketterer Kunst | Ketterer Kunst |
| Joseph-Wild-Str. 18 | Joseph-Wild-Str. 18 |
| 81829 Munich | 81829 Munich |
| Michaela Derra M.A. | |
| Phone:+49-(0)89-55244-152 | Phone:+49-(0)89-55244-0 |
| Fax: +49-(0)89-55244-177 | Fax: +49-(0)89-55244-177 |
| e-mail: m.derra@kettererkunst.de | e-mail: info@kettererkunst.com |
Contact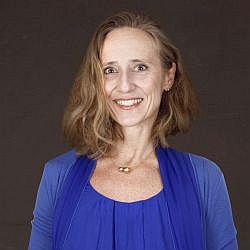 Michaela Derra, M.A.
Ketterer Kunst GmbH & Co. KG
z. Hd. Michaela Derra
Joseph-Wild-Str. 18
81829 Munich
Tel.: +49 89 55 244 152
m.derra@kettererkunst.de
Archiv