December Auctions: From 20th Century Classics to Contemporary Art
SIMPLY INGENIOUS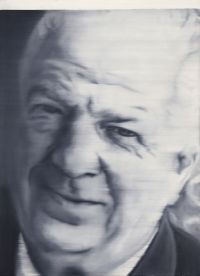 Gerhard Richter
Willy Schniewind
Oil on canvas, 1964-65
120 x 88 cm
Estimate: € 800.000-1.200.000
Munich, October 4, 2018 (kk) -

Gerhard Richter's black and white photo pictures from the 1960s are among the artist's internationally most sought-after works. The "Porträt Schniewind" is going to be called up in the

auctions

at Ketterer Kunst in Munich from

6 - 8 December

with an estimate price of € 800,000-1,200,000.

The slightly blurred portrait of the Rhenish businessman and acclaimed art collector Willy Schniewind is part of a small series of portraits that

Gerhard Richter

made in context of his first solo show and on the initiative of the legendary Duesseldorf gallery owner Alfred Schmela. It is one of three portraits of the recognized sports officer Schniewind. Just as it is the case with this work, one of the two other works also used to be part of the art collection of Fänn and Willy Schniewind. The third version, once in possession of the ZERO artist Günther Uecker, can now be admired at the San Francisco Museum of Modern Art. Next to the technically refined oil painting "Willy Schniewind", the auction also comprises the two other works "Rhombus" and "18.4.88" (estimates up to € 350,000) by the ingenious artist from Dresden.

Günther Uecker

's work "Zärtlicher Garten" (Gentle Garden) from 1964 has been estimated at € 600,000-800,000 and is one of the artist's early large-size nail pictures from his ZERO period. The work also leads an array of around a dozen works by Uecker, of which more than half a dozen will be offered with estimates in six-digit realms. The work "Light-Disk (Light Box)" is particularly interesting, as it is one of the artist's very rare engine-driven light disks. The estimate is at € 300,000-400,000.

Ernst Wilhelm Nay

's oil painting "Streifen" from 1967 and the "Mäanderlied (28.VII.91/2.VIII.91)" by

Georg Baselitz

will both enter the race with the same aforementioned estimate price. The latter work, which is particularly impressive for its tremendous format, was executed between July 18 and August 2, 1991 on a canvas that the artist had spread out on the floor of his studio. It is a remarkable art-historical document of the work period that began after 1990 in which the artist once more reverted to the expressive figurative motifs of his "Heroes" from the 1960s, now presented upside down. The work's provenance is just as exciting as the work itself, as it used to be in possession of the internationally acclaimed art dealer Taddeus Ropac. Up until 2015 it was part of the important collection of the publisher Alfred Neven DuMont from Cologne.

In 1921 the Weimar

Bauhaus

masters created a remarkably diverse

portfolio

with woodcuts, etchings and colored lithographs. The complete first portfolio with 14 sheets comprises works by Lyonel Feininger, Paul Klee and Oskar Schlemmer and has been estimated at € 150,000-180,000.

Those who would like to call

Alexej von Jawlensky

's "Abstrakter Kopf: Erleuchtung II" from 1919 their own will have to dig deeper into their pockets, as the oil painting carries an estimate of € 200,000-300,000. The small-size paper work is particularly captivating for a strong composition that is reduced to a minimum as well as its excellent freshness and luminance.

Next to

Lovis Corinth

's still live "Chrysanthemen im Krug", which is expected to fetch € 180,000-250,000,

Carl Hofer

's "Hinduknabe" and

Otto Dix

's "Gletscher im Engadin" from 1938 are two other highlights. The estimate of both is at € 180,000-240,000.

The sculpture section is led by

Max Bill

's heavy-weight large bronze "strebende kräfte einer kugel" that has been estimated at € 250,000-300,000.

Another sculpture that will guarantee a thrill in the saleroom is

Wilhelm Lehmbruck

's 90 cm tall "Gebeugter weiblicher Torso" from 1912/13, which is one of the very rare stone casts of this motif. World-wide only one copy is in possession of a public collection. The estimate price for one of the most famous expressionist works by the artist is at € 160,000-180,000.

Apart from several watercolors by

Emil Nolde

(with estimates up to € 150,000) and paintings by

Fritz Winter

("Triebkräfte der Erde" and "Später Sommer", estimates up to € 120,000) and

Max Liebermann

's "Reiter in einer Allee" (estimate: € 150,000-250,000) as well as

Joseph Beuys

' "Minneapolis Fragment" (estimate: € 100,000-150,000), other remarkable works come from Stephan

Balkenhol

, Karin

Kneffel

, Imi

Knoebel

, Otto

Mueller

, Gabriele

Münter

and Fritz

Wotruba

.
Previews
November 01-03 Ketterer Kunst Holstenwall 5, 20355 Hamburg*
November 06-08 Fabian & Claude Walter Galerie, Rämistrasse 18, 8024 Zuerich, CH*
November 12/13 Galerie Schwind Fahrgasse 8 , 60311 Frankfurt*
November 16-19 Ketterer Kunst Malkastenstr. 11, 40211 Düsseldorf*
November 23-29 Ketterer Kunst Fasanenstr. 70, 10719 Berlin*
December 02-07 Ketterer Kunst Joseph-Wild-Str. 18, 81829 Munich**
* selected works ** all works *** source: www.artprice.com

Auctions in Munich
06-08 December 20th Century Classics / Ketterer Contemporary

The family company Ketterer Kunst (www.kettererkunst.com and www.ketterer-internet-auctions.com), with headquarters in Munich and branches in Hamburg, Duesseldorf, Berlin and the USA, was founded in 1954. It is one of the leading European houses for auctions of Fine Art from the 19th to the 21st Century and Rare Books. The 2018 art market review, compiled by artprice.com, ranks Ketterer Kunst on place 19 in the TOP 100 Fine Art Auction Houses worldwide. The auctioneer's clientele predominantly consists of international collectors, art dealers, curators and museums.
| Press inquiries: | Client inquiries: |
| --- | --- |
| Ketterer Kunst | Ketterer Kunst |
| Joseph-Wild-Str. 18 | Joseph-Wild-Str. 18 |
| 81829 Munich | 81829 Munich |
| Michaela Derra M.A. | |
| phone: +49-(0)89-55244-152 | phone: +49-(0)552440 |
| fax: +49-(0)89-55244-177 | fax: +49-(0)89-55244-177 |
| e-mail: m.derra@kettererkunst.de | e-mail: infomuenchen@kettererkunst.de |
Contact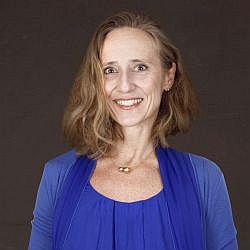 Michaela Derra, M.A.
Ketterer Kunst GmbH & Co. KG
z. Hd. Michaela Derra
Joseph-Wild-Str. 18
81829 Munich
Tel.: +49 89 55 244 152
m.derra@kettererkunst.de
Archiv