Munich June Auctions with XXL Contemporary Art
MONUMENTAL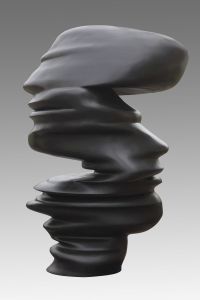 Tony Cragg
Point of View
Bronze with black-brown patina, 2002
104.3 x 57 x 90.5 inches
Estimate: € 300.000-400.000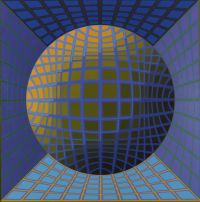 Victor Vasarely
Dauve
Acrylic on canvas, 1977
78.7 x 78.7 inches
Estimate: € 200 000 - 300 000
Munich, 3 May 2018 (kk) -

They are simply breathtaking - and that is on two accounts - as the around 40 artworks by acclaimed artists such as Tony Cragg, Robert Rauschenberg and Victor Vasarely are striking for both their quality and their size. With dimensions of up to 3.5 by nearly 5 meters (137.7 x 195 inches), the colossal masterpieces will be called up at Ketterer Kunst in Munich as part of the

auction from 7-9 June

with estimates ranging between € 3,000 and 400,0000.

The array is led by

Tony Cragg

's giant bronze "Point of View" with the most remarkable dimensions, making it the artist's biggest sculpture ever offered at auction in the German language region***. The massive sculpture from the artist's late period of creation wavers between abstraction and biomorphism in unique manner. It explores the boundaries of abstraction and materiality, as well as the realms of free design and figurative associations. The spacious work with its stunning presence leads the sculpture section with an estimate of € 300,000-400,000.

Robert Rauschenberg

's "County Sweep (Galvanic Suite)" will enter the race with an estimate of € 250,000-350,000. The mixed media work with dimensions of 123 x 305 cm (48.4 x 120 inches) is impressive, however, not only for its imposing length. It is a prime example of Rauschenberg's silkscreen paintings from the 1980s, which he transfers onto large mirroring metal surfaces. Conserving and transforming reality, this panorama work, which appeals to the observer's socio-political conscience, is a fascinating document of how nothing in Rauschenberg's art is incidental, while everything is possible.

Next to

Katharina Grosse

, who is represented with two large-size works up to 280,5 cm (110.4 inches) wide and with estimates of up to € 120,000),

Victor Vasarely

hypnotizes the observer with his "Dauve" from 1977. The 2 x 2 meter (78.7 x 78.7 inches) acrylic work with an intriguing dynamic spherical shape takes us to another dimension for an estimate price of € 200,000-300,000.

Big Art Small Prices

The auction also offers large sizes at relatively small prices. Estimates for the largest works are in four- and five-digit realms: While

Markus Oehlen

's "Mala Fama" with dimensions of 350 x 250 cm (137.7 x 98.4 inches) has been estimated at € 12,000-15,000,

Armin Boehm

's 210 x 300 cm (82.6 x 118.1 inches) big "Birkenwald II" can be obtained for € 3,000-5,000.

Besides the 240 x 200 cm (94.4 x 78.7 inches) large teamwork "Seiltänzer (Diptychon)" from

Salomé

(that is Wolfgang Cihlarz) and

Luciano Castelli

(estimate: € 15,000-20,000), two similarly big works from

Rainer Fetting

(estimates from € 25,000) promise exciting bidding races.

Other striking works cone from artists such as Norbert

Bisky

, Martin

Eder

, Günther

Fruhtrunk

, A.R.

Penck

, Georg Karl

Pfahler

, Fred

Thieler

and Lambert Maria

Wintersberger

.

Further significant, however, less spacious works in the auction come from, among others, Ernst

Barlach

, Lovis

Corinth

, Otto

Dix

, Lyonel

Feininger

, Conrad

Felixmüller

, Günther

Förg

, Karl

Hofer

, Alexej von

Jawlensky

, Gustav

Klimt

, Max

Liebermann

, August

Macke

, Roberto

Matta

, Gabriele

Münter

, Ernst Wilhelm

Nay

, Emil

Nolde

, Hermann Max

Pechstein

, Pablo

Picasso

, Sigmar

Polke

, Egon

Schiele

, Fred

Thieler

, Alfons

Walde

and, of course, Andy

Warhol

(see separate press release).
Previews
May 3/5 Ketterer Kunst Holstenwall 5, 20355 Hamburg*
May 8-10 Galerie von Vertes Bahnhofstrasse 16, 8001 Zuerich, CH*
May 15/16 Galerie Schwind Fahrgasse 8 , 60311 Frankfurt*
May 18-21 Ketterer Kunst Malkastenstr. 11, 40211 Düsseldorf*
May 25-31 Ketterer Kunst Fasanenstr. 70, 10719 Berlin*
June 2-8 Ketterer Kunst Joseph-Wild-Str. 18, 81829 Munich**
* selected works ** all works *** source: www.artprice.com

Theme Nights
May 23, 7-8 p. m. Ketterer Kunst Berlin "Fred Thieler: Malen als Antwort auf die Welt"
Introduction by Sigrid Melchior M.A., art historian and author of Fred Thieler's catalog raisonné

June 4, 6 – 7 p. m. Ketterer Kunst Munich "Gerhard Richters Unikate in Serie"
Introduction by Hubertus Butin, author, curator and Gerhard Richter's former assistant, as well as publisher of the new catalog raisonné of Gerhard Richter's editions

Auctions in Munich
June 7-9 Modern Art / Post War Art /Contemporary Art

The family company Ketterer Kunst (www.kettererkunst.com and www.ketterer-internet-auctions.com), with headquarters in Munich and branches in Hamburg, Duesseldorf, Berlin and the USA, was founded in 1954. It is one of the leading European houses for auctions of Fine Art from the 19th to the 21st Century and Rare Books. The 2017 art market review, compiled by artprice.com, ranks Ketterer Kunst on place 21 in the TOP 100 Fine Art Auction Houses worldwide. The auctioneer's clientele predominantly consists of international collectors, art dealers, curators and museums.
| Press inquiries: | Client inquiries: |
| --- | --- |
| Ketterer Kunst | Ketterer Kunst |
| Joseph-Wild-Str. 18 | Joseph-Wild-Str. 18 |
| 81829 Munich | 81829 Munich |
| Michaela Derra M.A. | |
| phone: +49-(0)89-55244-152 | phone: +49-(0)552440 |
| fax: +49-(0)89-55244-177 | fax: +49-(0)89-55244-177 |
| e-mail: m.derra@kettererkunst.de | e-mail: infomuenchen@kettererkunst.de |
Contact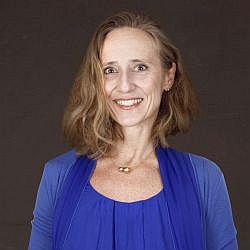 Michaela Derra, M.A.
Ketterer Kunst GmbH & Co. KG
z. Hd. Michaela Derra
Joseph-Wild-Str. 18
81829 Munich
Tel.: +49 89 55 244 152
m.derra@kettererkunst.de
Archiv