Ketterer Internet Auction: 19th Century Art
EXCLUSIVELY ONLINE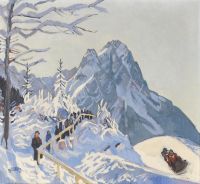 Carl Reiser
Winterlandschaft, oil on canvas, 1934
54,9 x 59,7 cm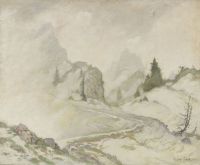 Rudolf Sieck
Neuschnee
Tempera on board, 1923
60,3 x 28,6 cm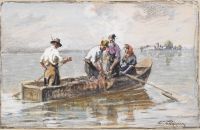 Joseph Wopfner
Chiemseefischer
Gouache and graphite on blue paper, around 1890
10,1 x 16,8 cm
Munich, November 2, 2018, (kk) -

This is the first time that the saleroom auction of

19th Century Art

at Ketterer Kunst will be accompanied by its own internet auction. Between November 15 and December 15 an additional array of 30 works that reflect the stylistic variety of the 19th Century will be called up on

www.ketterer-internet-auctions.com

.

Apart from English landscapes and Dutch genre scenes by artists such as A.

Stone

and Jacob

Akkersdijk

, the range of offerings also includes numerous works by Southern German artists. Among the famous names we find the Chiemsee painters Karl

Raupp

, Joseph

Wopfner

and Rudolf

Sieck

or the landscape painter Adolph Heinrich

Lier

. With Wilhelm

Schreuer

and Adolf

Frey-Moock

, the auction is topped off by the Düsseldorf School and Symbolism.

The works carry estimates in three- and four-digit realms. Please find further information in the pdf-catalog on www.kettererkunst.com.

A separate press release for the saleroom auction on November 23, 2018 (with works by, among others, Iwan

Aiwasowski

, Max

Liebermann

, Edward

Cucuel

, Adolph von

Menzel

, Carl

Spitzweg

, Johann Moritz

Rugendas

, Cornelis

Springer

, Franz von

Stuck

, Carl

Jutz d. Ä.

, Alexander

Koester

, Johann Wilhelm

Preyer

, Jaroslav Julius

Vesin

, Heinrich

Bürkel

, Edward Theodore

Compton

, Franz von

Defregger

, Heinrich

Füger

, Théodore

Gérard

, Karl

Hagemeister

, Carl Paul

Jennewein

, Friedrich

Kallmorgen

, Wilhelm

Trübner

, Johann Michael

Wittmer

, Felix

Ziem

and Heinrich

Zügel

) is also available.
Previews:
As of now all works included in the internet auction can be viewed in Munich. The objects in the salesroom auction are on display on the following dates:

Hamburg* November 05-06
Duesseldorf* November 08-09
Berlin* November 12-13
Munich** November 18-22
*select work ** all works

Auction:
The internet auction on www.ketterer-internet-auctions.com is active from November 15 until December 15, 3 p. m.
The live auction takes place in Munich on November 23, starting at 4 p. m.

The family company Ketterer Kunst (www.kettererkunst.com and www.ketterer-internet-auctions.com), with headquarters in Munich and branches in Hamburg, Duesseldorf, Berlin and the USA, was founded in 1954. It is one of the leading European houses for auctions of Fine Art from the 19th to the 21st Century and Rare Books. The 2018 art market review, compiled by artprice.com, ranks Ketterer Kunst on place 19 in the TOP 100 Fine Art Auction Houses worldwide. The auctioneer's clientele predominantly consists of international collectors, art dealers, curators and museums.
| Press inquiries: | Client inquiries: |
| --- | --- |
| Ketterer Kunst | Ketterer Kunst |
| Joseph-Wild-Str. 18 | Joseph-Wild-Str. 18 |
| 81829 Munich | 81829 Munich |
| Michaela Derra M.A. | |
| phone: +49-(0)89-55244-152 | phone: +49-(0)552440 |
| fax: +49-(0)89-55244-177 | fax: +49-(0)89-55244-177 |
| e-mail: m.derra@kettererkunst.de | e-mail: infomuenchen@kettererkunst.de |
Contact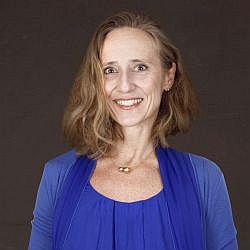 Michaela Derra, M.A.
Ketterer Kunst GmbH & Co. KG
z. Hd. Michaela Derra
Joseph-Wild-Str. 18
81829 Munich
Tel.: +49 89 55 244 152
m.derra@kettererkunst.de
Archiv