Exhibition in Berlin: Visiting Ketterer Kunst – The Museum for Concrete Art in Ingolstadt
Let's Get Concrete!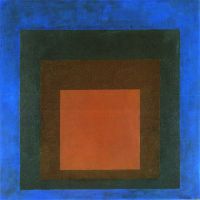 Josef Albers
Homage to the Square: Nightshades B, 1956
Sammlung Gomringer at MKK
©VG Bild-Kunst, Bonn 2017

Berlin, 19 June 2018 (kk) - Josef Albers, Max Bill and Günther Fruhtrunk are just some of the renowned artists whose works are represented at the Museum für Konkrete Kunst in Ingolstadt (MKK). A selection of around 30 works from almost the same amount of artists is going to be on display in the German capital at Ketterer Kunst as of 28 June.

The opening of the MKK in 1992 marked a big gain for the German museum landscape. Based on the collection of Eugen Gomringer, which the city of Ingolstadt had acquired, the inventory was continuously increased through further acquisitions, gifted estates and donations. Since 2007 the museum is also home of the Foundation for Concrete Art and Design.

"The close cooperation with the leading institution for Concrete Art is an honor for our house and a sign of appreciation for the efforts we have made in this field", says Robert Ketterer, owner of Ketterer Kunst.

Dr. Simone Schimpf, head of the Museum for Concrete Art, is also very pleased about cooperating with the acclaimed auction house: "We are delighted with the opportunity to present a selection of works from our collection at the Berlin premises of Ketterer Kunst. The works showcase the quality of our collection and will surely be met with great excitement by the Berlin visitors."

Concrete Art, which is based on geometrical principles, does not gain its special appeal from the abstraction of materiality, but from the concretion of the immaterial. It has deservedly become one of the most sought-after and most exciting art styles.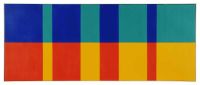 Max Bill
Vierfarbige Struktur, 1970,
Oil on canvas, 60 x 150 cm

While the MKK has always focused on bridging established and contemporary positions in abstract geometric art, which, owing to its closeness to Constructivism, Bauhaus and De Stijl has always had a strong affinity towards design and applied arts, the focus of the exhibition at Ketterer Kunst is on questions regarding the range of Concrete Art and how concrete the world we live in actually is. The Berlin exhibition predominantly addresses the style's versatility and highlights interesting aspects such as Neon Colors, Foldings or Corporate Logos.

The exhibition includes works by, among others, Josef Albers, Frank Badur, Max Bill, Sergio Camargo, Max Cole, Walter Dexel, Adolf Richard Fleischmann, Günter Fruhtrunk, Rupprecht Geiger, Raimund Girke, Kuno Gonschior, Richard Paul Lohse, Paolo, Scheggi and Victor Vasarely. Günther Uecker's work "'Regen'. Zum Schweigen der Schrift. Hommage à Herrn Gomringer" closes the circle, as it honors the very man whose efforts and passion are the root of the MKK's unique collection.

Following the opening speech of the exhibition "Zu Gast bei Ketterer Kunst Berlin - Das Museum für Konkrete Kunst in Ingolstadt" on 28 June at 7 pm, delivered by Ketterer Kunst's curator Dr. Simone Wiechers, the exhibition will be introduced by Dr. Simone Schimpf, director of the Museum for Concrete Art.

What ?
Exhibition of around 30 objects
When ?
Opening:Thursday, 28 June 2018, 7 pm
Exhibition: Friday, 29 June 2018 to Sunday, 30 September 2018
Hours: Mon-Fri from 10 to 6, Sat from 11 to 4

Where ?
Ketterer Kunst, Fasanenstr. 70, 10719 Berlin
The family company Ketterer Kunst (www.kettererkunst.com and www.ketterer-internet-auctions.com), with headquarters in Munich and branches in Hamburg, Duesseldorf, Berlin and the USA, was founded in 1954. It is one of the leading European houses for auctions of Fine Art from the 19th to the 21st Century and Rare Books. The 2017 art market review, compiled by artprice.com, ranks Ketterer Kunst on place 21 in the TOP 100 Fine Art Auction Houses worldwide. The auctioneer's clientele predominantly consists of international collectors, art dealers, curators and museums.
| Press inquiries: | Client inquiries: |
| --- | --- |
| Ketterer Kunst | Ketterer Kunst |
| Joseph-Wild-Str. 18 | Fasanenstr. 70 |
| 81829 Munich | 10719 Berlin, Germany |
| Michaela Derra M.A. | |
| phone:+49-(0)89-55244-152 | phone:+ +49-(0)89-55244-152 |
| fax: +49-(0)89-552440 | fax: +49-(0)89-55244-177 |
| e-mail: m.derra@kettererkunst.de | e-mail: infoberlin@kettererkunst.de |
Contact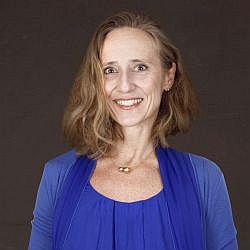 Michaela Derra, M.A.
Ketterer Kunst GmbH & Co. KG
z. Hd. Michaela Derra
Joseph-Wild-Str. 18
81829 Munich
Tel.: +49 89 55 244 152
m.derra@kettererkunst.de
Archiv