Rare Books Auction at Ketterer Kunst in Hamburg
Spalowsky's Birds Flying High
Hamburg, 22 November, 2017, (kk) -

With total proceeds of around € 1.4 million, the

Rare Books

Auction at Ketter Kunst on 20 November grossed a very solid result. The evening sale alone provided an average increase of 80% per sold lot. An object that was particularly desired was Joachim Joh. Nepomuk Spalowsky's very rare and splendid overview of the world of birds. It realized a five-fold of the calling price
The Top 5


€ 74,000* calling price: € 15,000
No. 26: Joachim Joh. N. Spalowsky
Beytrag zur Naturgeschichte der Vögel.
Vienna 1790-92

€ 74,000* calling price: € 20,000
No. 12: Latin Book of Hours .
Paris around 1510

€ 66,000* calling price: € 10,000
No. 54: Gustav Klimt
Das Werk.
Vienna 1914

€ 39,000* calling price: € 20,000
No. 19: Hartmann Schedel
Weltchronik.
Nuremberg, 1493

€ 35,000* calling price: € 24,000
No. 456: Biblia germanica.
Neunte Deutsche Bibel.
Nuremberg 1483

€ 32,000* calling price: € 12,000
No. 42: Novalis
Album amicorum of Jakob Christian Menzlers,
with entries from Novalis.
Mainly Freiberg, 1798-1811




Joachim Joh. Nepomuk Spalowsky
Beytrag zur Naturgeschichte der Vögel,
volumes I-IV of 6
Vienna 1790-92
calling price: € 15,000 - result: 74,000*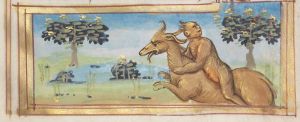 Latin Book of Hours
Manuscript on parchment
Paris around 1510
calling price: € 20,000 - result: 74,000*
The competition for the extremely splendid edition of Joachim Joh. Nepomuk Spalowsky's "Beytrag zur Naturgeschichte der Vögel" (lot 26) was strong. Apart from a number of written bids, several online bidders and participants in the saleroom, two phone bidders from France and Great Britain fueled the bidding race, making sure that the calling price of € 15,000 was soon forgotten. Their bids remained on par for quite some time, however, eventually the French trader stood his grounds with the final and unbeatable bid of € 74,000*.

A little earlier the same amount had already been offered by an American trader for a Latin Book of Hours with the catalog number 12, outbidding, among others, colleagues from Switzerland and England, who fought hard for the lavishly made and richly illuminated parchment manuscript, but had to admit defeat.
One of the auction's main attractions was a very luxurious edition of an overview of Gustav Klimt's work on 50 plates. Nine potential buyers from, among others, Germany, Austria, Switzerland, the USA, England and Kuwait had registered for this fine copy of the rare and tremendously elaborately printed Viennese portfolio (lot 54). Eventually, it took the bid of € 66,420* from an Austrian institution to relegate international competitors to places second and beyond.

The list of written bids placed on Hartmann Schedel's "Weltchronik" (lot 19) from 1493 was long. The first German edition of the then most accomplished book project, with more than 1800 woodcuts it is the most richly illustrated incunabula of all, was knocked down to, against expectation, an English trader on the phone. Despite strong interest in the books home country, he won the race with a result of € 40,000* and outbid the written offers placed by his privately participating fellow countrymen.

Lot 456 made a different experience. Despite strong headwind, particularly from Great Britain, the Biblia germanica went to a German book lover. The private collector from North Rhine-Westphalia honored the only German bible edition from Koberger, at the same time one of the most significant German woodcut books from the early days of printing, with a result of € 34,400*.

The album amicorum of the mining student Jakob Christian Menzler with entries among others by Novalis (lot 42) was in likewise demand. Compiled between 1798 and 1811, the book with lines from the famous poet was particularly popular with domestic bidders. Accordingly, a German institution won the fascinating contemporary document for a price of € 32,000*.

The catalog raisonné "Das graphische Werk Max Pechsteins" (lot 73) by Paul Fechter was sold to a private collector from Bavaria, who had to offer a bid of around € 22,000* in order to beat an English trader on another phone line, as well as tough competitors in the salesroom.

Other good results were realized by, among others, the following lots:


Lot no.
Artist
Title/Type
Calling
price
Result
002
Book of hours
Netherlands around 1450
€ 7,000
€ 29,500*
085
Hermann Hesse
Original watercolor with a Ticino view
€ 10,000
€ 18,450*
107
Columbus
Portfolio
€ 14,000
€ 18,450*
326
Francisco de Goya
Los Caprichos
€ 8,800
€ 16,000*
Unsold objects can be acquired in the post auction sale until 18 December, 2017.

Since it was founded in 1954, Ketterer Kunst has been on the forefront of auction houses dealing in Fine Art and Rare Books, with its headquarters in Munich, and a branch in Hamburg. Representatives' offices in Berlin, Heidelberg, Duesseldorf, the Benelux Union, France, Italy, Switzerland and the US have contributed substantially to the company's success. In addition, exhibitions, special thematic and charity auctions as well as monthly online auctions at www.ketterer-internet-auctions.com are regular events at Ketterer Kunst. Robert Ketterer is the company's managing director and owner.

* The rounded result is the hammer price + 23 percent buyer's premuim

| Your press contact: | Your contact in the Rare Books department: |
| --- | --- |
| Ketterer Kunst | Ketterer Kunst |
| Joseph-Wild-Str. 18 | Holstenwall 5 |
| 81829 Munich, Germany | 20355 Hamburg, Germany |
| Michaela Derra | Christoph Calaminus / Christian Höflich |
| Phone: +49-(0)89-55244-152 | Phone: +49-(0)40-374961-11 /-20 |
| Fax: +49-(0)89-55244-177 | Fax: +49-(0)40-374961-66 |
| E-Mail: m.derra@kettererkunst.de | E-Mail: infohamburg@kettererkunst.de |
Contact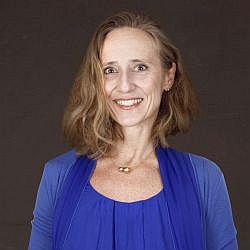 Michaela Derra, M.A.
Ketterer Kunst GmbH & Co. KG
z. Hd. Michaela Derra
Joseph-Wild-Str. 18
81829 Munich
Tel.: +49 89 55 244 152
m.derra@kettererkunst.de
Archiv