Archive of Moments – Exhibition at Ketterer Kunst in Berlin
Trieb's Time in a Bottle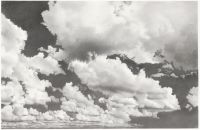 Li Trieb
Wolken XVIII
20.7.2017-6:24 - 16.8.2017-13:58
3300 minutes of drawn time,
pencil on paper
Drawing 37.5 x 58.5 cm,
size of sheet 50 x 70 cm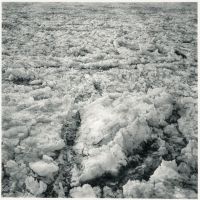 Li Trieb
Eis VIII
16.10.2011-11:20 - 12.12.2012-12:02
31649 minutes of drawn time,
pencil on paper
Drawing 88 x 88 cm,
size of sheet 135 x 120 cm

Berlin, 11 January, 2018 (kk) - The art of Li Trieb seems more real than reality and she puts focus on both visual and temporal aspects. As of 23 February, 2018 Ketterer Kunst in Berlin will show works of a structured beauty in which the artist examines questions regarding lifetime and the course of time in general.

Li Trieb was born in Neustadt on the Danube. At the age of nine she was sent to a Catholic convent school where she had to learn to find freedom within. However, it was the boarding school's director who encouraged her to pursue her artistic talent, so Li Trieb began to study at the Augsburg Design School. In the following she completed an apprenticeship as a tailor and went to India, where she attended the Kolkata Academy of Fine Art. Asia called her time and again, she learned Thai Chi in Thailand and experienced the highs and lows of meditation in a Buddhist monastery over seven months until she eventually reached a state of absolute peace. Her art has been coined by the intense experience she has gained, as it needs this deeply felt composure and the ability to capture the moment with all senses, in order to create such fascinating pieces of art.

While photos by Li Trieb document an exact moment, her drawings are accounts of a longer period of time. The graphic depiction of a fleeting event in nature takes months of her lifetime, a process she meticulously documents. The result is always a fascinating and seemingly real snap-shot that reflects all her experience, a special moment that no one else sees and feels the way she does.

Impressive drawings, texts and photographs from Li Trieb's conceptual "Archive of Moments" are at the center of the exhibition at Ketterer Kunst. Taking strictly formal determining factors into consideration, she traces the inspirational powers of the sky and the element water.

After the opening of the exhibition "Li Trieb, Archiv der Augenblicke. Zeichnung, Fotografie und Texte" by Ketterer Kunst's curator Dr. Simone Wiechers, the author and curator Ludwig Seyfarth will give an introductory speech on Friday, February 23, 2018 at 7 p. m.. All works on display are for sale.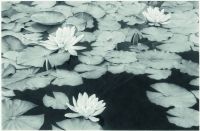 Li Trieb
Seerosen V
6.3.2013-8:31 - 24.9.2013-17:03
4153 minutes of drawn time,
pencil on paper
Drawing 37.5 x 58.5 cm,
size of sheet 50 x 70 cm

When ?
Opening reception: Friday, 23 February 2018, 7 pm
Exhibition: 24 February 2018 to Sunday, 29 April 2018
Opening hours: Mon.-Fri. from 10 am - 6 pm
Saturday from 11 am - 4 pm
Where ?
Ketterer Kunst, Fasanenstr. 70, 10719 Berlin, Germany
Since it was founded in 1954, Ketterer Kunst has been on the forefront of auction houses dealing in Fine Art and Rare Books, with its headquarters in Munich, and a branch in Hamburg. Representatives' offices in Berlin, Heidelberg, Duesseldorf, the Benelux Union, France, Italy, Switzerland and the US have contributed substantially to the company's success. In addition, exhibitions, special thematic and charity auctions as well as monthly online auctions at www.ketterer-internet-auction.com are regular events at Ketterer Kunst. Robert Ketterer is the owner of Ketterer Kunst.
| Press inquiries: | Client inquiries: |
| --- | --- |
| Ketterer Kunst | Ketterer Kunst |
| Joseph-Wild-Str. 18 | Fasanenstr. 70 |
| 81829 Munich | 10719 Berlin, Germany |
| Michaela Derra M.A. | |
| phone:+49-(0)89-55244-152 | phone:+ +49-(0)89-55244-152 |
| fax: +49-(0)89-552440 | fax: +49-(0)89-55244-177 |
| e-mail: m.derra@kettererkunst.de | e-mail: infoberlin@kettererkunst.de |
Contact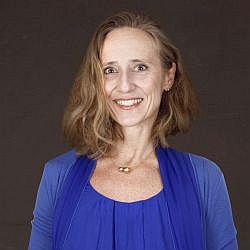 Michaela Derra, M.A.
Ketterer Kunst GmbH & Co. KG
z. Hd. Michaela Derra
Joseph-Wild-Str. 18
81829 Munich
Tel.: +49 89 55 244 152
m.derra@kettererkunst.de
Archiv