Sale: 397 / Rare Books, Nov. 19./20. 2012 in Hamburg

Lot 102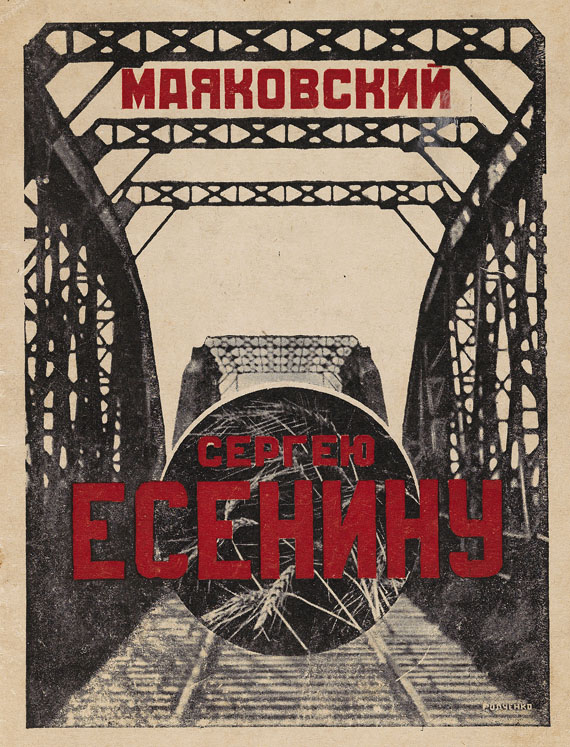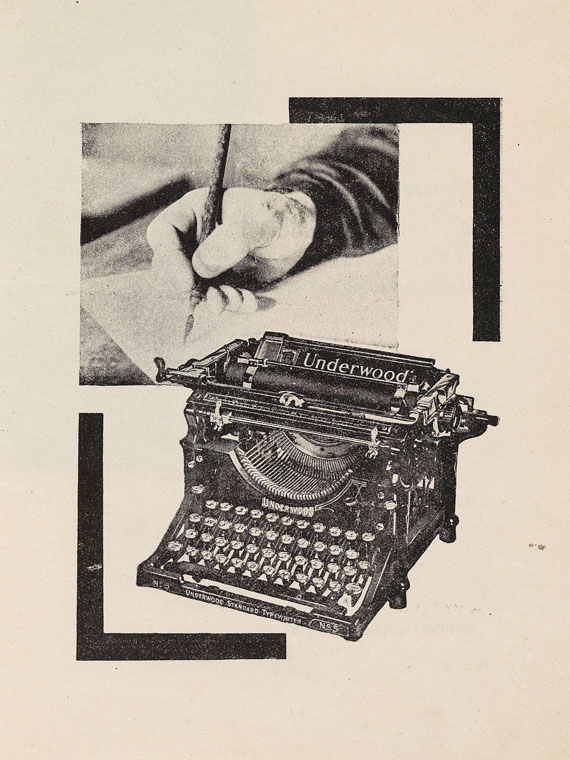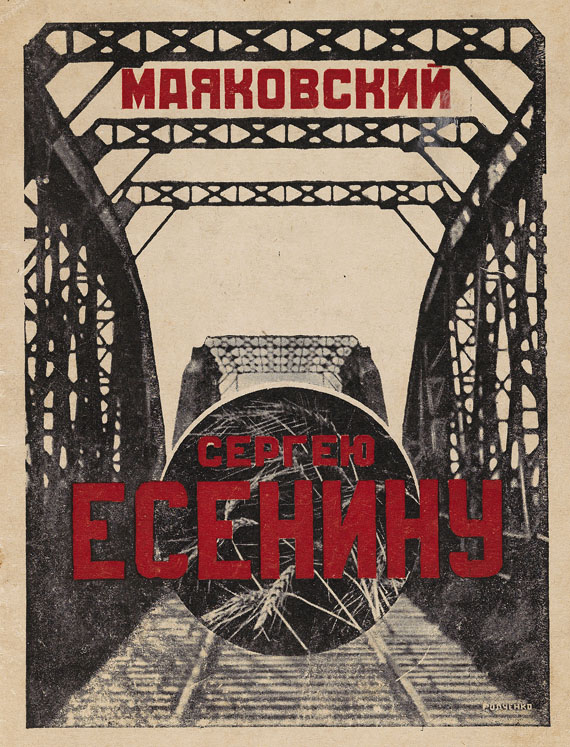 102
Alexander Michailowitsch Rodtschenko
Majakowski, Sergeju Eseninu. 1926
Sold:

€ 660 / $ 745
(incl. 20% surcharge)
Rodtschenko. - Majakowski, W., Sergeju Eseninu (russ. 'An Sergej Jessenin'). Mit 4 Fotomontagen von A. Rodtschenko (davon 2 auf dem Umschlag). (Tiflis, Transkaukasus-Buch 1926). OBrosch. mit Umschlagtitel in Rot. 17,5 : 13 cm.

Erste Ausgabe. - "Hier lag ihm [Rodtschenko] daran, den Kontrast zwischen dem 'Stadt-Dichter' Majakovskij und dem 'Bauern-Lyriker' Esenin zu versinnbildlichen, sowie durch die Zerbrochenheit seines Entwurfs die innere Zerrissenheit zu symbolisieren, an der Esenin und später auch Majakovskij zugrunde gingen." (Bowlt/Hernad) - Die seltene Publikation enthält u. a. die berühmte Fotomontage Rodtschenkos mit der Dichterhand mit Schreibfeder über der Schreibmaschine.

Lang 109. - Bowlt/Hernad 85.

First edition. With 4 photo montages by A. Rodtschenko (of which 2 on wrapper). Orig. wrappers with cover title in red. - The rare publication contains, among others, Rodtschenko's famous photo montage with the poet's hand holding a feather above the typewriter.


102
Alexander Michailowitsch Rodtschenko
Majakowski, Sergeju Eseninu. 1926
Sold:

€ 660 / $ 745
(incl. 20% surcharge)
Alexander Michailowitsch Rodtschenko - lots sold by Ketterer Kunst