Sale: 391 / Rare Books, May 21. 2012 in Hamburg

Lot 123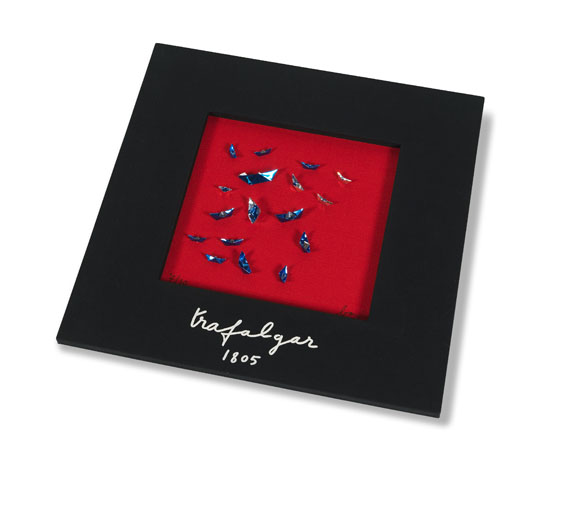 Cover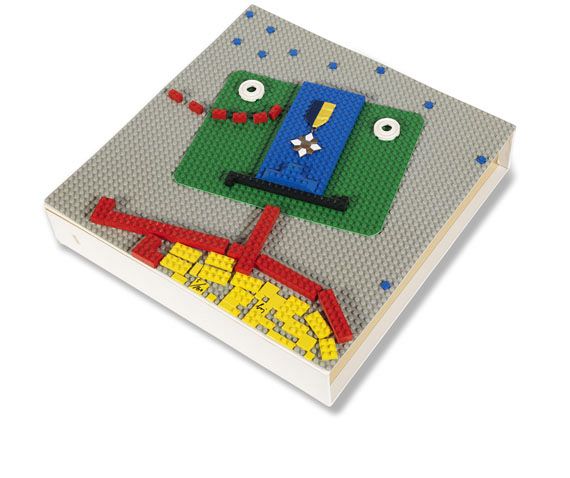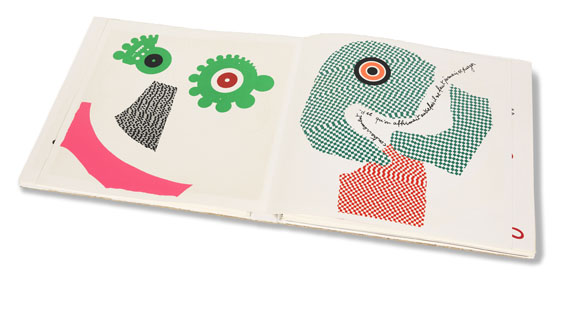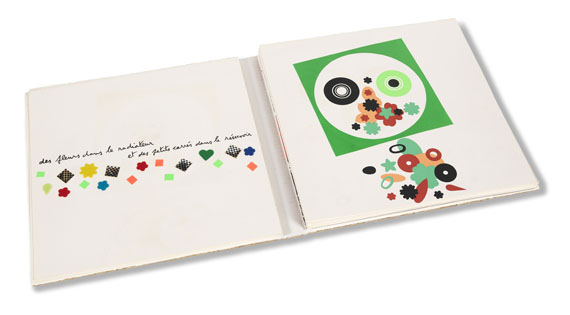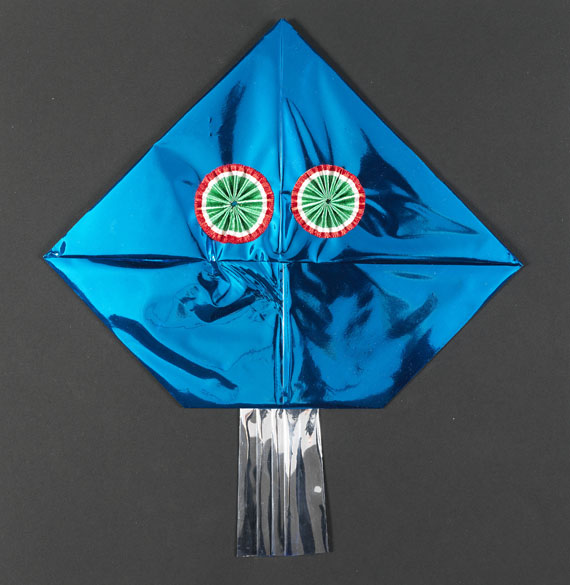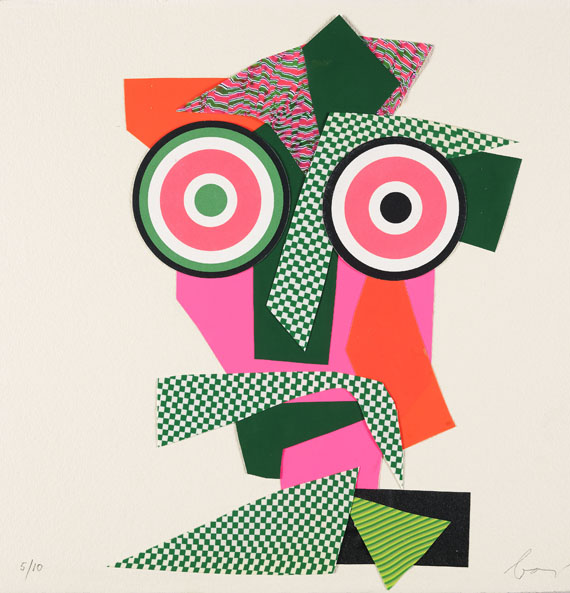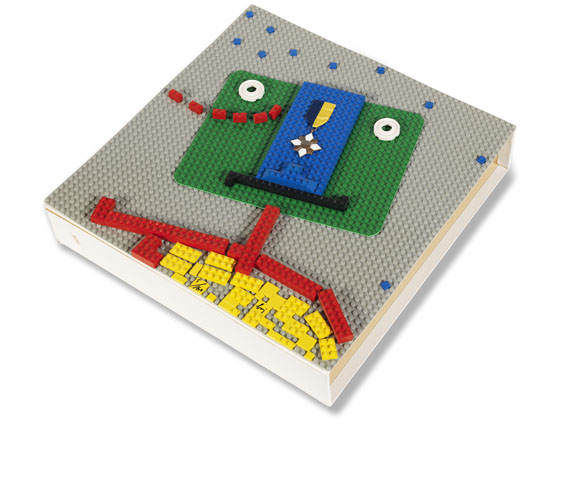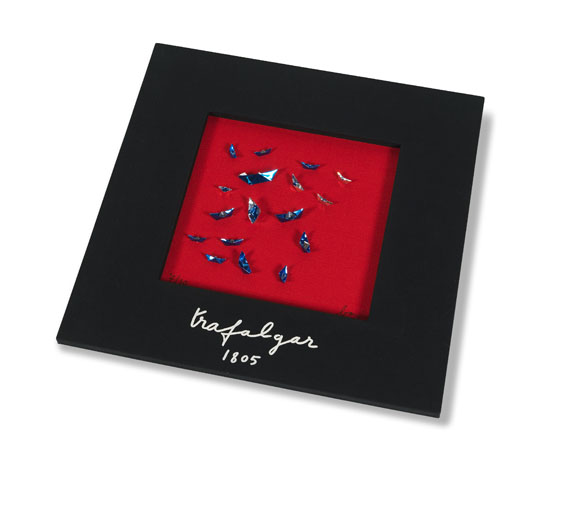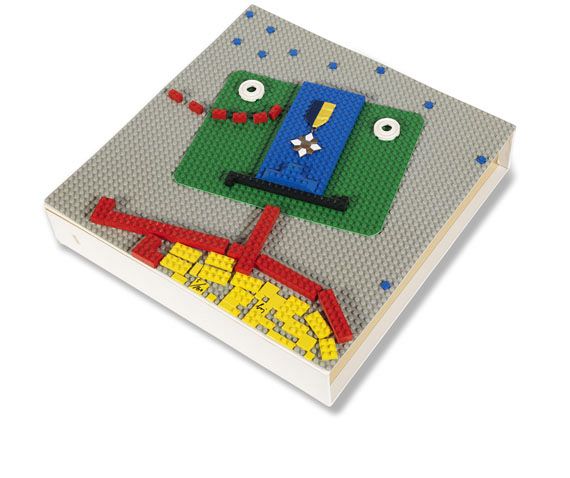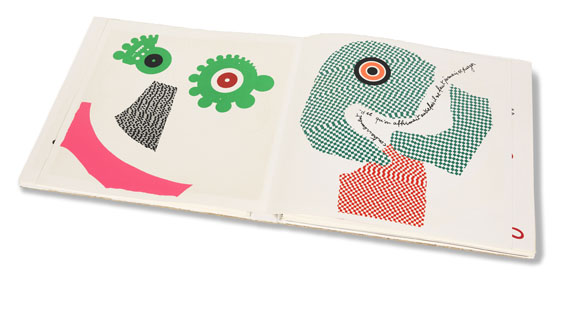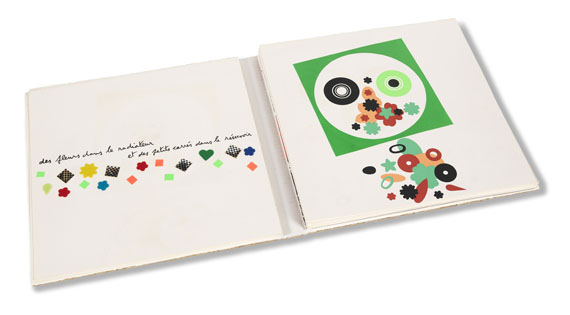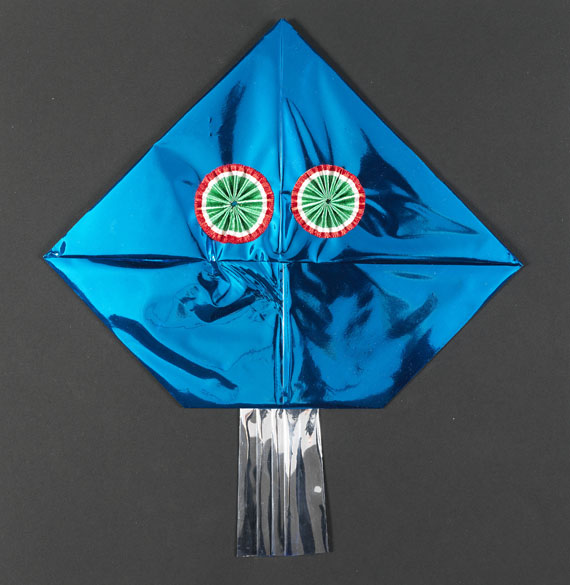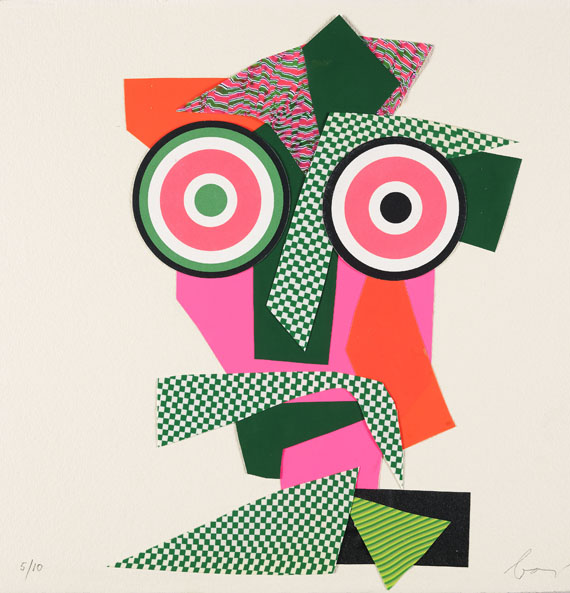 123
La cravate. 1972.
Estimate:
€ 3,500 / $ 3,290
Sold:

€ 3,000 / $ 2,820
(incl. 20% surcharge)
Baj, E., La cravate ne vaut pas une médaille. Mit 5 sign. und num. Orig.-Collagen sowie zahlr. farb. Illustrationen in Lithographie bzw. Serigraphie (tlw. montiert bzw. collagiert) von E. Baj. Genf, Rousseau 1972. Lose Lagen und Blätter in OPp.-Umschlag, in weißem OKunstleder-Decke und -Schuber mit mont. sign. und num. Legostein-Multiple von E. Baj. Folio.

Petit, Books 21. - Monod 737. - Papiergesänge (Kat. München 1992) Nr. 118. - 1 von 10 num. Exemplaren der seltenen Luxusausgabe, im Druckvermerk vom Künstler signiert und eigh. numeriert (GA 200). - Breitrandiger Pressendruck auf kräftigem Vélin d'Arches, gedruckt in Mailand und Genf. - Wunderschön ausgestaltetes, herrlich verspieltes und humorvolles Künstlerbuch von Enrico Baj, eines der großen Malerbücher der 70er Jahre. "Im Jahre 1894 erfand der Schriftsteller Alfred Jarry die Pataphysik, die Wissenschaft der » imaginären Lösungen«. Knapp 70 Jahre später, 1963, wurde Enrico Baj (geb. 1924) in das ›Collège de Pataphysique de France‹ aufgenommen und kurz darauf Mitbegründer des ›Institutum Pataphysicum Mediolanense‹ in Mailland. Die Pataphysik sollte eine nicht zu unterschätzende Rolle in seinem Werk spielen. Besonders in seinem Buch La Cravate ne vaut pas une médaille macht sich ihr Einfluß bemerkbar. Mit satirischem Elan und polemischem, destruktivem Humor hat der Künstler den Text verfaßt und die Bilder ausgeführt. Das Buch bietet ein Repertoire seiner oft wiederkehrenden Motive und veranschaulicht die Vielfalt seiner technischen Mittel. In einer grotesken Revue treten die verunstalteten Monster und die ordenbehangenen, degenerierten Generäle auf, die seit Anfang der sechziger Jahre sein Werk bevölkern. Die bunte Kravatte aus Celluloid ist eine Replik der 'Kravatte des Jackson Pollock' von 1969. Um seine phantasievolle Welt darzustellen, griff Baj zu den verschiedensten künstlerischen Mitteln. Den Farblithographien und - serigraphien wurden Collagen aus verschiedenartigen Materialien wie Stoffen, Papieren, Kunststoff und Alufolie hinzugefügt, auf der Buchkassette klebt ein Multiple aus Legoplatten und -steinen, das mit einem militärischen Orden versehen ist." (Papiergesänge) - Nur wenige leichte Gebrauchsspuren; insgesamt schönes Exemplar.

1 of 10 numb. copies of the rare de-luxe edition, signed and numbered by artist in publisher's imprint (complete print run 200). With 5 signed and numb. orig. collages as well as numerous illustrations in lithography and silkscreen in colors respectively (some mounted and collaged respectively) by Enrico Baj. Loose layers and sheets in orig. boards, in white orig. artificial leather boards and -slipcase with mounted signed and numb. Lego brick multiple by Baj - Only just few slight traces of use; overall fine copy.


123
La cravate. 1972.
Estimate:
€ 3,500 / $ 3,290
Sold:

€ 3,000 / $ 2,820
(incl. 20% surcharge)
You might also be interested in
Enrico Baj - lots sold by Ketterer Kunst