Sale: 381 / Post War / Contemporary Art, June 04. 2011 in Munich

Lot 324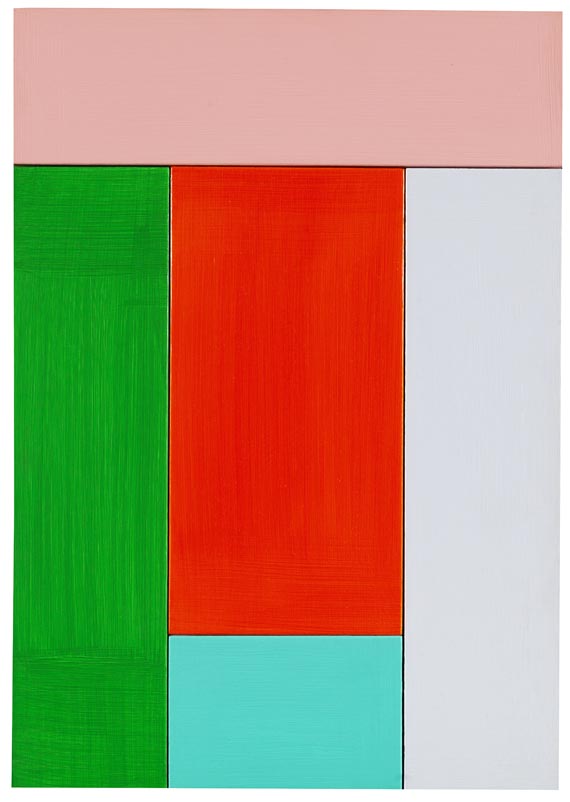 324
Porträt, 1992.
Acrylic on panel
Estimate:
€ 18,000 / $ 16,560
Sold:

€ 34,160 / $ 31,427
(incl. 22% surcharge)
Acrylic on panel
With several signatures and dates over one another. 50 x 35 x 8,5 cm (19,6 x 13,7 x 3,3 in)

Klaus Wolf Knoebel kommt am 31. Dezember 1940 zur Welt, er verbringt seine Kindheit bei Dresden, bevor die Familie 1950 nach Mainz zieht. An der Werkkunstschule in Darmstadt lernt Imi Knoebel 1962-64 nach der Idee des Bauhaus-Vorkurses von Johannes Itten und Lászlo Moholy-Nagy. Dort lernt er Rainer Griese kennen, beide nehmen den Vornamen Imi an, eine Abkürzung, die sich die Freunde zum Abschied zurufen. Fasziniert von der Lehrerpersönlichkeit Joseph Beuys' wechselt das Duo 1964 an die Düsseldorfer Kunstakademie, wo sie sich jedoch deutlich von den übrigen Beuys-Schülern absetzen wollen. 1968 entsteht Knoebels erstes Hauptwerk, die Installation "Raum 19", benannt nach einem Unterrichtsraum Nr. 19 in der Akademie, den Beuys den beiden Studenten zur Verfügung gestellt hatte. Schon damals beschäftigt sich Knoebel in analytischen Serien mit dem Verhältnis von Raum, Trägergrund und Farbe. Die Reduktion auf die elementaren Koordinaten der Malerei ist dem zweiten großen Vorbild, Kasimir Malewitsch, verpflichtet. Nach puristischen Linienbildern, Lichtprojektionen und weißen Bildern (1972-75) verwendet Knoebel 1974 erstmals Farbe. Seit 1975 bis heute arbeitet Knoebel an der Werkgruppe der sogenannten "Mennigebildern", benannt nach der im Stahlbau üblichen Rostschutzfarbe Mennigefarbe, die der Künstler hierfür verwendet. Nach diesen polygonalen Tafeln tauchen in der zweiten Hälfte der 1970er Jahre noch freiere Spielformen auf, die auch in ihrer Farbgebung die ganze Palette umfassen. Projekte wie "Deutsches Tor" und "Kinderstern", beide 1988, zeugen vom gesellschaftspolitischen Engagement des Künstlers. Als ironisch gemeinter Kommentar zur damaligen politischen Situation bestellt Knoebel 1990 7000 Pakete "IMI Starkreiniger" beim VEB Waschmittelwerk Genthin.

Neben musealen Einzelausstellungen u.a. in Düsseldorf 1975, Winterthur bzw. Bonn 1983 und Hamburg 1992 sowie 2003 ist Knoebel auch an wichtigen Gruppenausstellungen wie der documenta 5, 6, 7 und 8 vertreten. 1996 findet im Haus der Kunst, München, eine große Retrospektive seines Werkes statt. [SM].


324
Porträt, 1992.
Acrylic on panel
Estimate:
€ 18,000 / $ 16,560
Sold:

€ 34,160 / $ 31,427
(incl. 22% surcharge)
You might also be interested in
Imi Knoebel - lots sold by Ketterer Kunst