Auction 474 in Munich - 19th Century Art
Aiwasowski and the Sea
Munich, 11 September 2018, (kk) -

Iwan Aiwasowski truly celebrates painting by putting focus on nature and, above all, the sea. His remarkably meditative painting "Ruhige See" will be called up in the auction of

Art of the 19th Centuy

at Ketterer Kunst in Munich on November 23.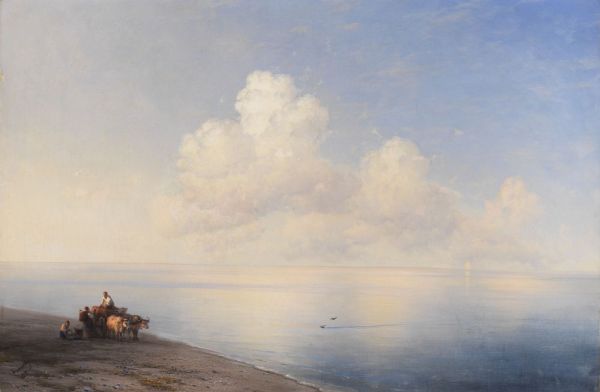 Iwan Aiwasowski, who is rightly called the "Russian William Turner", was a true master of light. His work "Ruhige See" from 1887 shows a meditative scene that invites the observer to rest eyes and thought on. With feathery clouds in front of a blue sky in the background, we see a large sailing boat on the horizon setting out onto the open sea, while workers on the shore load their oxcart in a light that suggests that the day's duties are coming to an end. In this moment of absolute peace and harmony, Aiwasowski shows the observer the infinity of nature with the most simple means. The estimate for this priceless moment is at € 120,000-150,000.

Another work of museum quality, and indeed in possession of the Nationalgalerie in Berlin up until a few years ago, comes from Max Liebermann. His painting "Die Wochenstube – Schweinekoben" estimated at € 60,000-80,000, shows a bunch of lively piglets at feeding time. It is kept in the artist's characteristic coarse duct and delivers proof of Liebermann's deep interest in the simple life of simple people, which he ennobled to a form of art through his paintings.

Another artist who saw himself as a sort of chronicler of real life was Johann Moritz Rugendas. His work "Innenansicht der Kathedrale von Lima" from around 1843 takes the observer to South America. Bright sunlight illuminates a sacred ceremony, while children play and women chat in the dark and cool back part of the cathedral. The composition, executed on the canvas in swift brushstrokes, delivers a concentrated image of the scorching sun, a shady interior architecture, solemn liturgy and a bustling life in general. The oil painting has been estimated at € 30,000-40,000.

In addition to Cornelis Springer's "Sommerlicher Stadtansicht" and Oswald Achenbach's "Blick auf den Vesuv" (estimate prices: € 30,000-50,000 and € 30,000-40,000 respectively) three works by Franz von Stuck (estimates: € 15,000-20,000) will be called up, among them two bronzes, one showing "Beethoven (thronend)" and the other a riding "Amazone".

Next to works by Carl Jutz the Elder ("Hühnerhof"), Alexander Koester ("Liegende Enten - Licht und Schatten"), Johann Wilhelm Preyer ("Früchtestillleben") and Jaroslav Julius Vesin ("Fröhliche Schlittenfahrt"), each with estimates between € 20,000 and 30,000, the range of offerings is completed with works by, among others, Heinrich Bürkel, Edward Theodore Compton, Heinrich Füger, Théodore Gérard, Carl Paul Jennewein, Friedrich Kallmorgen, Wilhelm Trübner, Felix Ziem and Heinrich Zügel.

Previews: Hamburg, Duesseldorf, Berlin and Munich from early November on.
Details available shortly on www.kettererkunst.com.

Auction: 19th Century Art in Munich on 23 November 2018

The family company Ketterer Kunst (www.kettererkunst.com and www.ketterer-internet-auctions.com), with headquarters in Munich and branches in Hamburg, Duesseldorf, Berlin and the USA, was founded in 1954. It is one of the leading European houses for auctions of Fine Art from the 19th to the 21st Century and Rare Books. The 2018 art market review, compiled by artprice.com, ranks Ketterer Kunst on place 19 in the TOP 100 Fine Art Auction Houses worldwide. The auctioneer's clientele predominantly consists of international collectors, art dealers, curators and museums.
| Press inquiries: | Client inquiries: |
| --- | --- |
| Ketterer Kunst | Ketterer Kunst |
| Joseph-Wild-Str. 18 | Joseph-Wild-Str. 18 |
| 81829 Munich | 81829 Munich |
| Michaela Derra M.A. | |
| phone: +49-(0)89-55244-152 | phone: +49-(0)552440 |
| fax: +49-(0)89-55244-177 | fax: +49-(0)89-55244-177 |
| e-mail: m.derra@kettererkunst.de | e-mail: infomuenchen@kettererkunst.de |
Contact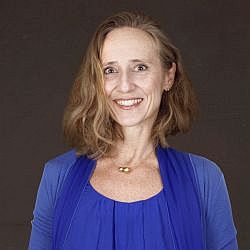 Michaela Derra, M.A.
Ketterer Kunst GmbH & Co. KG
z. Hd. Michaela Derra
Joseph-Wild-Str. 18
81829 Munich
Tel.: +49 89 55 244 152
m.derra@kettererkunst.de
Archiv