Dictionary

Stuttgart New Secession

The "Stuttgarter Neue Sezession" (Stuttgart New Secession) came into existence in 1929 as a reaction to the "old" Secession, which was founded in Stuttgart in 1923. The biggest innovation of the "Stuttgart New Secession" was the abolition of the jury, which traditionally selected the paintings for the exhibition. The jury criteria had also led to the formation of other associations in the 1920s.
The "Stuttgart New Secession" was different from the other groups in terms of its commitment to one artistic tendency, "expressive Realism", which is why the Stuttgart New Secession was a rather small group, over the years it grew from an initial eight members to seventeen. What was unusual for an exhibition association was the relative homogeneity of the works made by the group's members, the picturesque dominates the picture and attains an almost tactile plastic effect in portrait, landscape or still life.
Three exhibitions had been organized before the compulsory liquidation of the "Stuttgart New Secession" through the National Socialists. A catalogue with the group's statute was released on occasion of the first exhibition in 1929. The most relevant founding fathers of the group were Wilhelm Geyer, Manfred Henninger, Manfred Pahl, Alfred Lehmann and Gustav Schopf.
+
Sold lots for Secessionism Top 100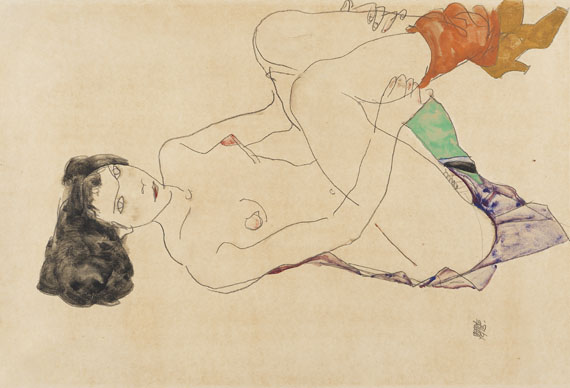 Egon Schiele