Sale: 353 / Rare Books including Marine Art, May 18. 2009 in Hamburg

Lot 25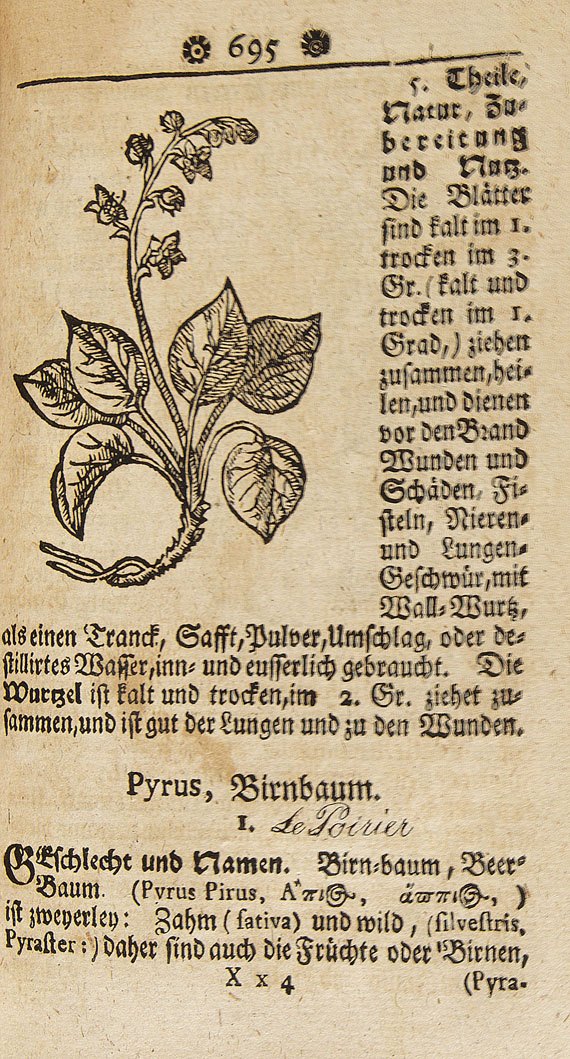 Lot description
[Müller, S.],
Curioser Botancius, oder: Sonderbahres Kräuter-Buch, darinnen der vornehmsten und in der Artzney Kunst gebräuchlichsten Kräuter und Gewächse ... Mit über
500 Pflanzenholzschnitten
(davon 3 koloriert). Dresden und Leipzig, G. Chr. Hilscher 1730. Zeitgenöss. Lederband mit Rückenvergoldung. 8vo. 12 Bll., 896 S., 48 Bll.
Nissen Suppl. 2222n. - Ferchl S. 372. - Wellcome IV, 195. - Vgl. Pritzel 6539 und Blake S. 316. - Seinerzeit sehr beliebtes Kräuter-Handbuch mit Hunderten von Pflanzenholzschnitten. Die alphabetisch geordneten Pflanzen mit Angaben zu Name, Gestalt, Ort, Zeit, Vermehrung u. Wartung, Teilen, Natur, Zubereitung und Nutzen. - Ohne das Frontispiz. Leicht gebräunt, flieg. Vorsatz mit Exlibris-Stempel. Einbd. berieben.
A very popular herbal with more than 500 plant woodcuts (of which 3 coloured). Contemp. calf with gilt spine. - Lacking the frontispiece. Slightly browned, flying endpaper with ex-libris stamp. Binding rubbed.
25
Curioser Botanicus, Oder: Sonderbahres Kräuter-Buch. 1730
Sold:

€ 648 / $ 758
(incl. 20% surcharge)
More Images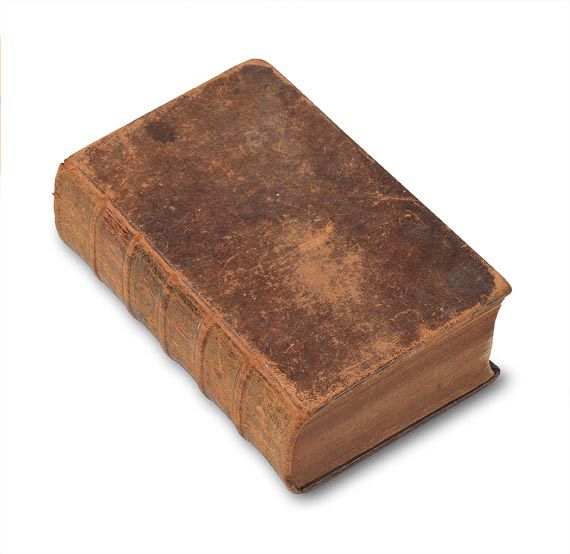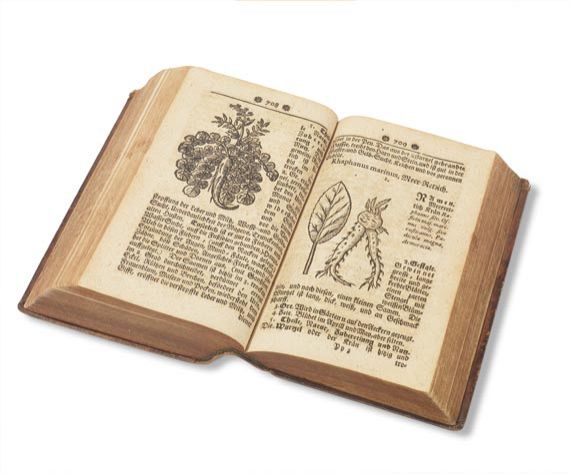 You might also be interested in