The international auction house for buying and selling of
Amedeo Modigliani
Biographies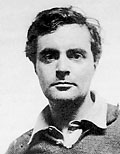 Amedeo Modigliani
* 1884 Livorno
† 1920 Paris
The Italian painter, sculptor and drawer Amedeo Modigliani was born the son of an impoverished Jewish family of bankers in Livorno on July 12, 1884. He falls ill with tuberculosis in 1900 and spends a year on Capri, in order to recover from the disease. He travels to Rome, Venice, Florence and Amalfi. In 1902 Amedeo Modigliani begins to study art at the Scuola Libera di Nudo Accademia di Belle Arti in Florence. A year later he changes to the Istituto di Belle Arti in Venice, where he completes his studies in 1905. He travels to Paris in 1906 where he visits the Académie Colarossi. He gets to know Maurice Utrillo, Guillaume Apollinaire, Pablo Picasso, Chaim Soutine and other artists who give him important impulses for his own art. In 1907 Amedeo Modigliani joins the Société des Artistes Indépendants, and exhibits five paintings and one drawing in its salon in 1908.
Amedeo Modigliani draws almost exclusively nudes and portraits. He develops his very own style for the depiction of the human body, deviating from natural proportions, elongating limbs, head or neck, in order to elevate the melancholic and lyrical expression.
He is inspired to do his first sculptures by his studio partner and friend Constantin Brancusi around 1909/10. It is mostly the so-called "Negro Plastics" and Cycladic art that he is introduced to by Brancusi. He makes archaic heads of stone, busts and caryatids. His sculptural oeuvre has an impact on his painting and leads to a more liberal handling of deformation, as he does without details and has a very clean stroke in his preparatory sketches. The importance of the line in his paintings increases, becoming lavish simplifying and floating.
Amedeo Modigliani's art is not successful in his lifetime. The lung disease from his youth, poverty, alcohol and drugs make his life even more difficult, which is probably why his works are dominated by a certain melancholy. In 1914 he meets the art dealer and collector Paul Guillaume, the same year the Polish poet and art dealer Leopold Zborowski, he makes several portraits of both and they buy his art. In 1917 he has his first one-man show in the gallery Berthe Weill in Paris. Modigliani meets the art student Jeanne Hébuterne in 1917, and marries her the same year. She can be seen on numerous paintings and portraits.
Amedeo Modigliani dies in Paris on January 25, 1920. His wife Jeanne Hébuterne commits suicide one day after his death.
+
Sold lots by
Amedeo Modigliani