Sale: 420 / Post War / Contemporary Art, Dec. 06. 2014 in Munich

Lot 1019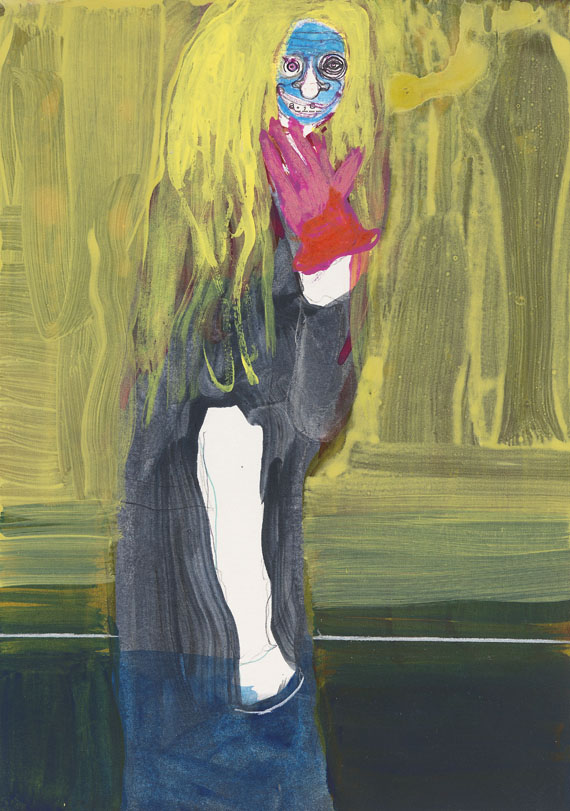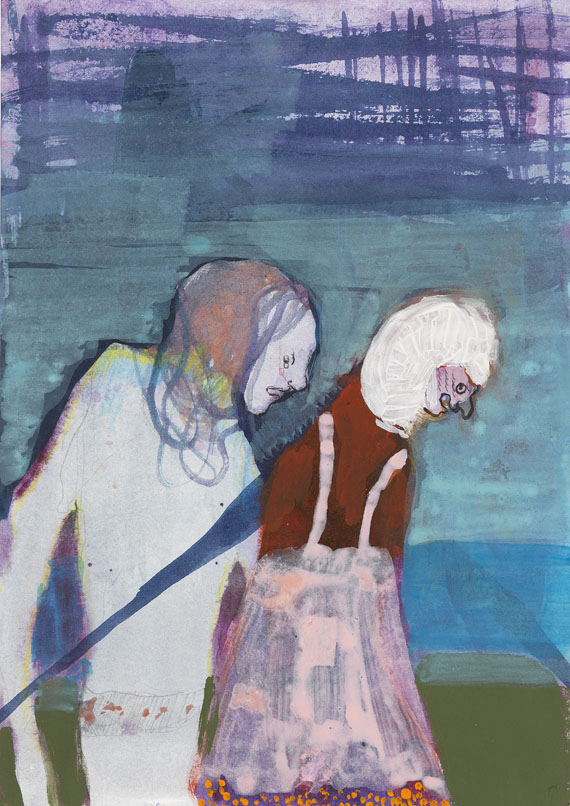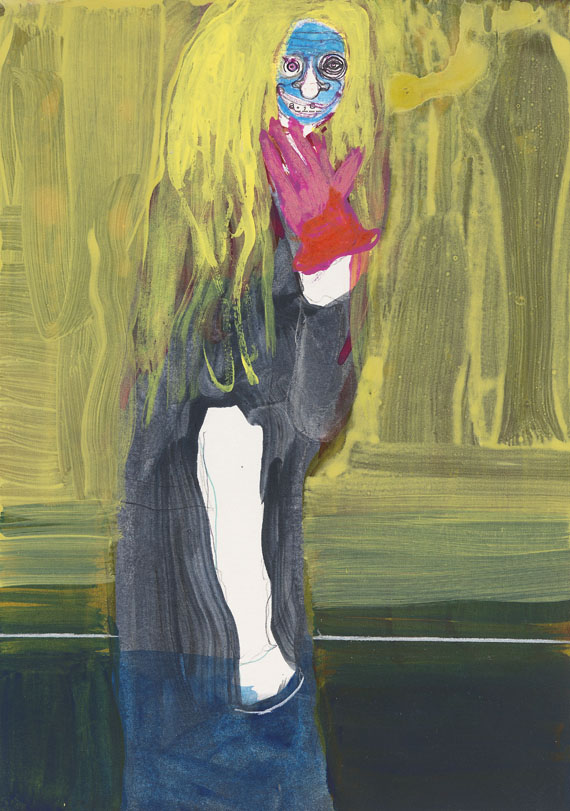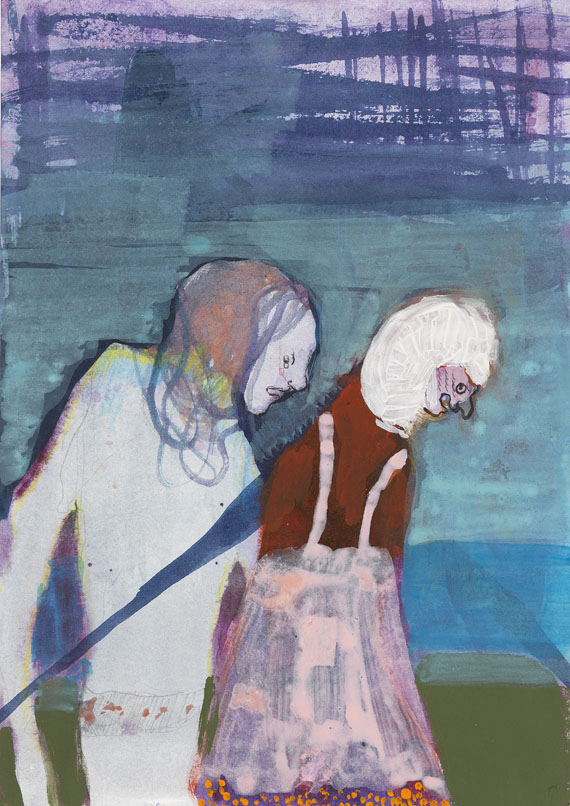 1019
Untitled, 2007.
Mixed media
Estimate:
€ 2,000 / $ 2,000
Sold:

€ 3,500 / $ 3,500
(incl. 25% surcharge)
Untitled. 2007.
Mixed media on paper.
Verso signed and dated "2007" by both artists. On paper. Each 29,5 x 21 cm (11,6 x 8,2 in), the full sheet. [JS].

Romanian-born twins Gert and Uwe Tobias (born in 1973), make collaborative woodcuts, sculptures, collages and drawings. Having moved to Germany in 1985, they studied in Braunschweig and live and work in Cologne. The influence of communist era style combines in their work with the legacies of European folklore and German post-war painting. The Tobias brothers' giant woodcuts and wall paintings draw on modernist geometric abstraction; but they combine line, shape, color and typography with the narrative images and patterns of folk art, using decorative motifs such as flowers, plants, patterns, embroidery and domestic objects. Their collages are like stage sets on which splashes of pigment and found images of animals or humans are assembled in a performance. Playfulness combines with violence as body parts are fragmented across the picture surface. Their figures also metamorphose into plants or birds; macabre yet innocent, they lend a surreal dimension to the Tobias' imagery. The artists also use the antiquated aesthetic of the typewriter to create intense drawings that spike the eye. This specially conceived installation also includes ceramics. They take mass produced crockery and add ceramic extrusions and colored glazes turning an ordinary plate or vase into an expressionistic sculpture. Boundaries between craft and fine art, abstract concept and unconscious fantasy, modernity and tradition, dissolve.

Gert & Uwe Tobias are represented at, among others:
Contemporary Fine Arts, Berlin
Sprüth Magers, Berlin/ London
Galerie Rodolphe Janssen, Brussels
Team Gallery, New York
Galerie Sabine Knust, Munich
Maureen Paley, London
ARTLEIB, Düsseldorf
Edition Jacob Samuel, Santa Monica
Sammlung zeitgenössischer Kunst der Bundesrepublik Deutschland, Bonn
Collection Kopp, Munich


1019
Untitled, 2007.
Mixed media
Estimate:
€ 2,000 / $ 2,000
Sold:

€ 3,500 / $ 3,500
(incl. 25% surcharge)
You might also be interested in
Gert und Uwe Tobias - lots sold by Ketterer Kunst