Sale: 361 / Post War/ Contemporary Art, Dec. 12. 2009 in Munich

Lot 392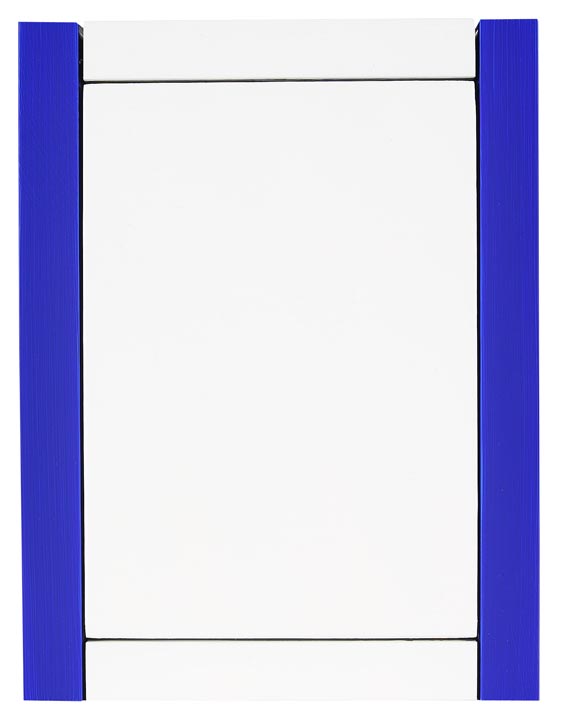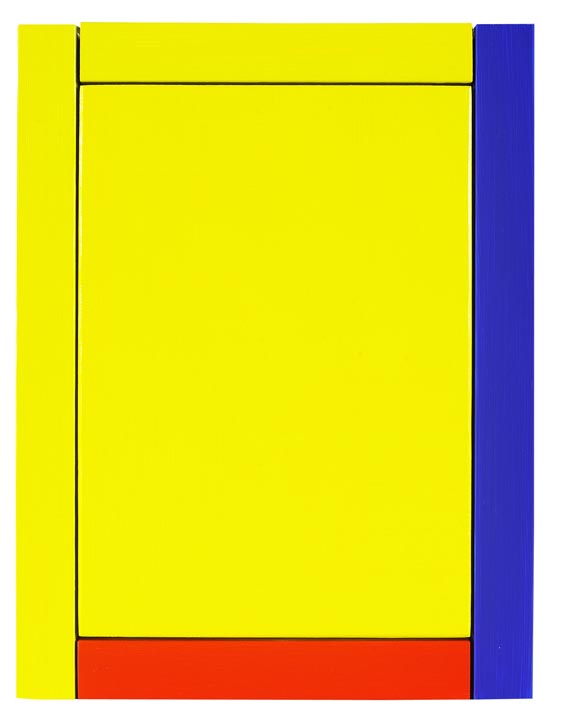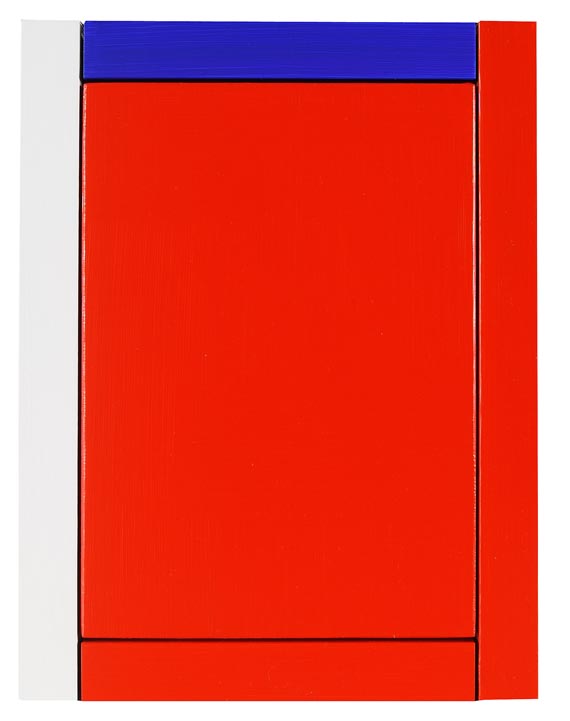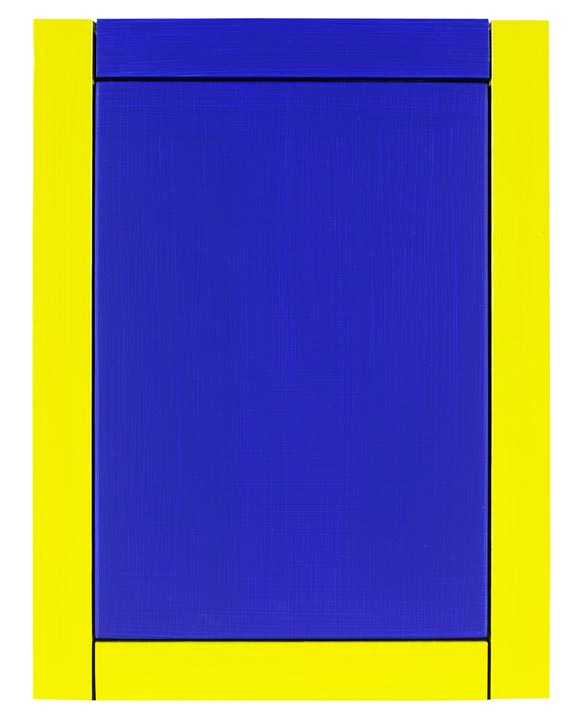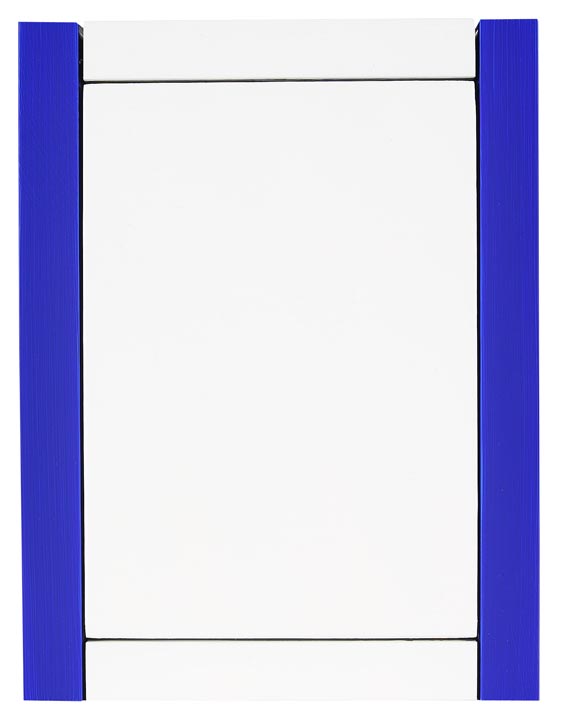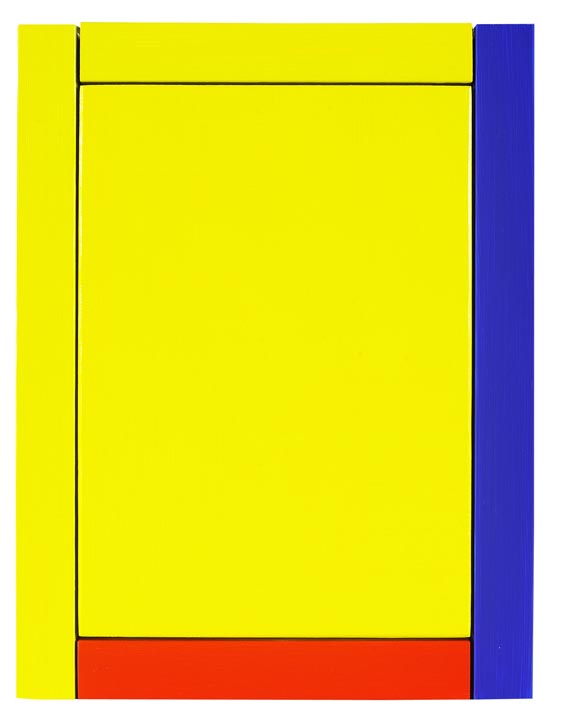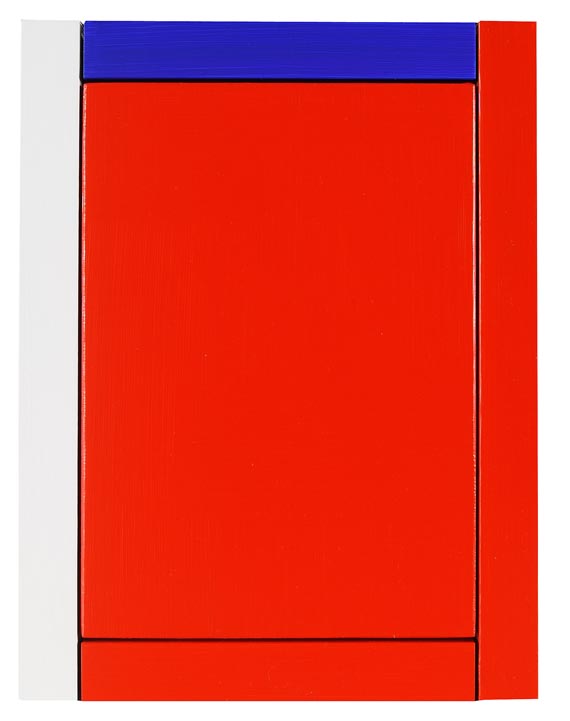 392
DIN IX, B1-B4 (4-teilig), 1995.
Acrylic
Estimate:
€ 18,000 / $ 20,880
Sold:

€ 43,920 / $ 50.947
(incl. 22% surcharge)

Acrylic on square-end aluminum tubes with wooden core
Multiple signed and dated on top of one another on verso of B4. Each inscribed on labels on verso. Each 23,3 x 17,7 x 8 cm (9,1 x 6,9 x 3,1 in)

PROVENANCE: Galerie Fahnemann.
Private collection Berlin.

Klaus Wolf Knoebel was born on 31 December 1940, spent his childhood near Dresden and moved with his family to Mainz in 1950. In 1962-64, while attending the 'Werkkunstschule' in Darmstadt, he took part in courses modeled on the idea of the preliminary courses taught by Johannes Itten and Lászlo Moholy-Nagy at the Bauhaus. There he met Rainer Giese, both adopted the first name 'Imi', an abbreviation the friends used as a farewell. Fascinated by Joseph Beuys's personality as a teacher, they transferred to the Düsseldorf Art Academy in 1964, where they contrasted to the other Beuys' students. In 1968 Knoebel created his first important work, the installation 'Raum 19', named after classroom 19 at the academy, which Beuys made available for the two the students. It was as early as in those days that Knoebel studied the relationship between space, image carrier and color in analytical series.

As early as in his study years in the class of Joseph Beuys, Imi Knoebel tried to distance himself from the 'traditional' work methods of his fellow students, making the Suprematism of Kasimir Malewitsch his guideline. The artist also takes on ideas of "De Stijl" and Bauhaus, playing with their principles of design, in order to create new compositions. These are comprised in small series, such as the "Jena"-Bilder (Jena Pictures ) or the "DIN"-Serie (DIN Series ), to which this work in several parts also belongs. The small plates all feature the same basic pattern, consisting of a central field bordered by horizontal and vertical strips. The composition only varies in its coloring, which focuses on a clear red, yellow, blue and white.

In addition to one-man shows in museums, including Düsseldorf (1975), Winterthur and Bonn (1983) as well as Hamburg (1992 and 2003), Knoebel has also participated in major group shows such as the documenta exhibitions 5, 6, 7 and 8. The 'Haus der Kunst' in Munich mounted a large retrospective of his work in 1996. [SM].


392
DIN IX, B1-B4 (4-teilig), 1995.
Acrylic
Estimate:
€ 18,000 / $ 20,880
Sold:

€ 43,920 / $ 50.947
(incl. 22% surcharge)
More offers for Imi Knoebel
You might also be interested in
Imi Knoebel - lots sold by Ketterer Kunst