Dictionary

School of the Hague

The Hague School, which formed around the painter Jozef Israëls (1824-1911) in 1870, was named after the Dutch city of The Hague, where the artists' group was founded. The painting of the Hague School, which followed the French trend of Pleinairism and continued the idea of the School of Barbizon, can be regarded as the first independent movement in Dutch 19th century painting, which deliberately went beyond taking on traditional styles.
The painters of the Hague School were striving for a renewal of Dutch landscape painting after the model of Realism. The artists turned their attention to the local landscape en plein air; the rough landscapes of the Dutch coast was a popular subject of paintings of the Hague School. The local people were also often depicted.
The Hague School artists created numerous atmospheric landscapes in a mellow melancholy, often in subdued colors and with soft contours. Works by Hague School artists soon became collector items. Dutch, German and Scottish collectors would soon follow the model of American and British art lovers.
Important representatives of the Hague School were, among others, the bothers Maris (Jacob Hendricus Maris, Willem Maris and Matthijs Maris), Willem Roelofs and Johan Henrik Weissenbruch. Works by, for instance, Anton Mauve, Jozef Israëls and George Hendrik Breitner show that the Hague School had already crossed the line to Impressionism.
+
Sold lots top 100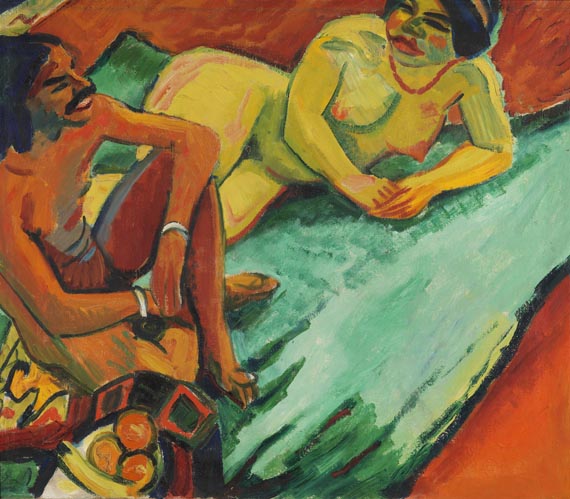 Hermann Max Pechstein